In a traditional phone call, a caller is connected to a call recipient. This is still one of the easiest and most popular means of communication between two people. And because we humans like to communicate with each other and to quickly and directly obtain new information, this is also absolutely logical and understandable.

After all, a phone call usually leads to the desired result more quickly and, above all, more directly, than an email, online messaging etc. – and we're surely all familiar with situations in which a written text has been completely misunderstood and it's taken time to rectify the situation, or with the frustration that builds when you have to wait a long time for an answer to a written query.

That's why people in the business world are also more likely to reach for the phone – the information they need is only seconds away.

Studies show, for example, that the number of calls to companies is constantly increasing, contrary to what many people think. Bei einem klassischen Telefonat wird ein Anrufer mit einem Empfänger verbunden. Dies ist noch immer eine der einfachsten und beliebtesten Kommunikationswege zwischen zwei Personen.
And these calls can be counted, measured and evaluated by call tracking. In addition, targeted recordings of stored sound files can be used for both caller and call recipient.
​
​
​
Whisper sounds / jingles
A whisper sound or jingle is a sound element played to a caller before they are actually put through. Music is often played while the call is on hold. However, it's much more exciting to use this situation as a marketing tool.
Thank you for using a [company name] service. You will be put through to the relevant employee shortly.
Thank you for your interest in our [product name]. You will be put through to the relevant employee shortly.
Call announcement
Call announcements are small sound files that are played to the call recipient before the caller is eventually put through. The marketing department can use these files to save important information for the call agent.
The following caller is interested in [product name]
The following caller is calling from the [XY] website
The following caller is calling from [country]
The following caller viewed the website in [language]
They are also used as branding tools for portals or franchisors. The call recipient is therefore alerted to the fact that the call has been successfully transferred via the portal, the franchisor, association or company's main website. This creates trust and customer loyalty.
The following call was generated by [franchisor]
The following call was generated on the [company homepage]
The following call is hosted by [portal site]
These tools can be used for many other useful scenarios. We are curious to see how you'll use this technology for your company.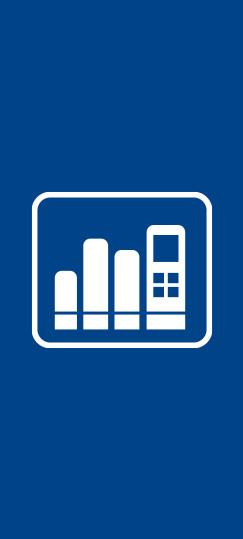 Seit 2006 gehört matelso zu den führenden Anbietern moderner Call Tracking Technologie. Frei nach dem Motto: "Alles aus einer Hand" bietet matelso neben dem Tracking mittels Scripten und Cookies auch den komplexen Bereich der Telefonie und Rufnummernvergabe an. Über matelso Call Tracking Technologie geroutete Anrufe greifen auf die bestmöglichen Infrastrukturen zurück und die komplexe Abwicklung der Rufnummernvergabe wird mit Hilfe des matelso Control Panels kinderleicht und vor allem rechtlich abgesichert. Die matelso GmbH ist eingetragener Carrier in Deutschland, Italien, Österreich, in den Niederlanden und der Schweiz. Die Nutzung der Call Tracking Technologie von matelso ist zu 100% DSGVO konform.

LinkedIn