A call extension is an ad enhancement in Google Ads (formerly AdWords) that includes the telephone number of the advertiser direct in the ad. In a cell-phone view, the number is made available with a "click-to-call" button.
How does it work?


According to Google, call extensions are generated automatically in Google Ads when  "your website has a phone number and your business goals include getting people to call you."  This means that Google puts in the call button automatically and the additional information lands direct in your Ads account. Anyone not wanting this feature can deactivate the automatic extension option in his/her account, but as this would lead to important information not being captured it doesn't make sense to do so.


Who can benefit from call extensions?

We're with Google on this one: for anyone displaying a telephone number on the company website and generally offering consultation, reservation, or sales by telephone, or even just an information hotline, activating call extension is a must. Potential customers often want to be able to call you quickly and easily without having to visit your website; this makes that process super simple. Call extensions are a vital part of a good customer experience.


How do I create or configure a call extension in my account?


Google has a good guide on how to do this:
https://support.google.com/google-ads/answer/7159346
What's important to know is that you can use call extension at account, campaign, or ad group level. Depending on your account setup, a "deeper" level and "deeper" measurement may be useful. In our experience, it's sensible to apply campaign level at the very least to provide data for taking meaningful decisions. This pays off when it enables you to determine how many calls come in via your brand campaign and how many come in through "non-brand" channels. Experience shows that more calls are generated via the extension compared with the web site in a brand campaign and vice versa. This puts you in a better position to separate out and assess the actual performance of "non-brand" campaigns with regard to calls made through call extension.

And if you decide to measure in even more detail and generate more configuration work as a result, the best thing for you to do is "edit in bulk."
https://support.google.com/google-ads/answer/7159348
This enables you to work in a spreadsheet and then upload your edits to save you considerable time in maintaining your many numbers and editing lots of extensions.


Should I use the free Google forwarding number?

For those starting out, it can be a good idea to use a "free" forwarding number from Google with call extension at least.
If you choose to make use of this option, bear in mind that you will be given a local number in your geographical area (better performance compared with freephone/0800 service numbers).
Overall, Google provides a good way of making a quick start with this option.


What are the limits of the Google forwarding number?

Anyone also wishing to capture the result/quality of a call (purchase, consultation, reservation, or value) or who values portability, caller number availability, integration in other tools, and wants to own their own number should get in touch with matelso.


Conclusion:


Call extension from Google Ads is a key add-on offering more information while simultaneously boosting the user experience. Using call extension and adapting it to your own needs is truly worthwhile.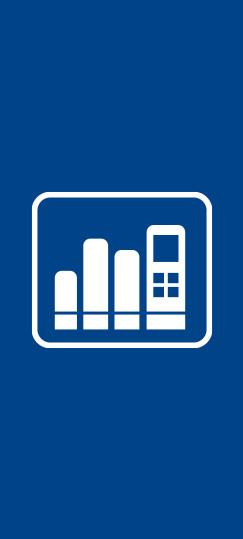 Seit 2006 gehört matelso zu den führenden Anbietern moderner Call Tracking Technologie. Frei nach dem Motto: "Alles aus einer Hand" bietet matelso neben dem Tracking mittels Scripten und Cookies auch den komplexen Bereich der Telefonie und Rufnummernvergabe an. Über matelso Call Tracking Technologie geroutete Anrufe greifen auf die bestmöglichen Infrastrukturen zurück und die komplexe Abwicklung der Rufnummernvergabe wird mit Hilfe des matelso Control Panels kinderleicht und vor allem rechtlich abgesichert. Die matelso GmbH ist eingetragener Carrier in Deutschland, Italien, Österreich, in den Niederlanden und der Schweiz. Die Nutzung der Call Tracking Technologie von matelso ist zu 100% DSGVO konform.

LinkedIn