Is your aim to sell more cars, either directly as an employee or as an advisor, through marketing measures?
Read this blog article for some ideas and recommendations for optimization. We tend to see similar challenges across all manufacturers when it comes to selling vehicles via decentralized dealer structures.
Leadmanagement

Lead management does not initially sound like a task for the marketing department, but there are some points of overlap that definitely require the attention of the marketing team. All manufacturers struggle with this challenge: Are the individual car dealerships processing every inquiry?
In reality, there is a need for improvement here: The challenge lies not in generating more leads, but in being able to ensure that every inquiry is actually processed.
What does that have to do with the marketing department?
An example: A prospective customer calls and is forwarded to the relevant salesperson, who notes down the information and promises to send a quote. All too often, weeks will pass without a quote being sent, and often nothing will happen unless the prospective customer chases it. This could quickly mean the end of the relationship between your company and the potential customer. The interested customer will not only purchase a car from elsewhere, but will also have a negative impression of your car dealership.
A potential solution:


Transparency in lead management for all parties involved through the availability of complete data in CRM. If it will not be possible to use CRM in a uniform manner in the near future, there are a number of solutions to improve the conventional process. With regard to call leads, we can certainly help you by initiating a follow-up process automatically at various points – simply speak to us to find out more.
Another reason why lead management has something to do with marketing brings us to our next point.


 What Marketing Expenditure Is Actually ROI Positive?

Where did each inquiry come from and what have I paid for it? This fundamental performance marketing question often cannot be answered with any degree of satisfaction. Of course, it is rarely possible to do so with 100% accuracy, but the basics, such as web analytics, tracking (online and offline of leads and conversions, and the related reporting) should be possible.
If I do not know how successful a marketing campaign has been, I also do not know whether I am throwing away money or am putting it to good use. This knowledge is becoming increasingly important as simple analysis tools are making it ever easier for you – and the competition – to plan and implement campaigns efficiently. Can you currently say how much you have spent on marketing for a test drive? Many companies have a relatively accurate idea of how much a lead costs by measuring conversions via contact forms. However, the true CPL is still a bit of a guessing game as at least 80% of all leads in the automotive industry are generated via the telephone – if you do not measure them, then you cannot optimize your marketing spending appropriately.


If I have much more data available thanks to the targeted and transparent measurement of all leads/conversions, I can then answer the following questions: 
Does it make more sense to send flyers or launch a Facebook campaign?

Which keywords (Google Ads) should I spend more on, and which are costing me money but not generating any sales?

Which used car portal is worth the money, and which is not?

Focus on Calls


Calls play an important role in marketing in the automotive industry. As mentioned above, at least 80% of all leads at car dealerships are generated via the telephone. The purchase of a new car is an expensive and important decision, so prospective customers will do their research online and then phone to inquire about prices, availability, and test drives. Do you track and analyze this channel?
As described above, transparency and proof of ROI is important. If the proportion of "invisible" and non-measurable conversions is as high as it is in this sector, marketers in this industry cannot afford to ignore incoming calls.
Mobile vs. Desktop

Another small tip that might surprise you: Mobile first is not necessarily the best approach here. Of course, this is the direction that the world is going in and it is important to at least have a responsive website. We can see that around half of all calls received by car dealerships originate from a desktop. This does not mean that the call is made via a PC: It means that the call via a landline/cell phone has been made by a potential customer who is sitting at a PC at that moment in time and accessed the contact details there.
Pursuing an exclusively mobile first approach would therefore not be as effective in this sector as in others.


Day of the Week and Time of Day

Do you pay attention to the day of the week and the time of day when planning your digital advertising campaigns? While mobile purchasers generate more calls at the weekend, desktop users generate far more calls during the week.
If we look at the time of day that calls are made, we can see that most of the calls made during conventional working hours are made by desktop users. This indicates that prospective customers are researching cars and calling dealers to ask questions and plan test drives while at their desktop/laptop at work. You can use this information to optimize your digital advertising expenditure, concentrating on the days of the week and even the times of day when the most calls are generated.
Summary:
There is a lot of activity in the automotive industry at present. Competition is fierce and car manufacturers are all working on their own solutions for selling cars directly – cutting out the car dealership as the middleman. This means that a car dealership will quickly find itself in competition with the manufacturer itself – and it will have no choice but to optimize its processes and marketing expenditure to keep up. Call tracking is an extremely cost-effective solution that can help with this!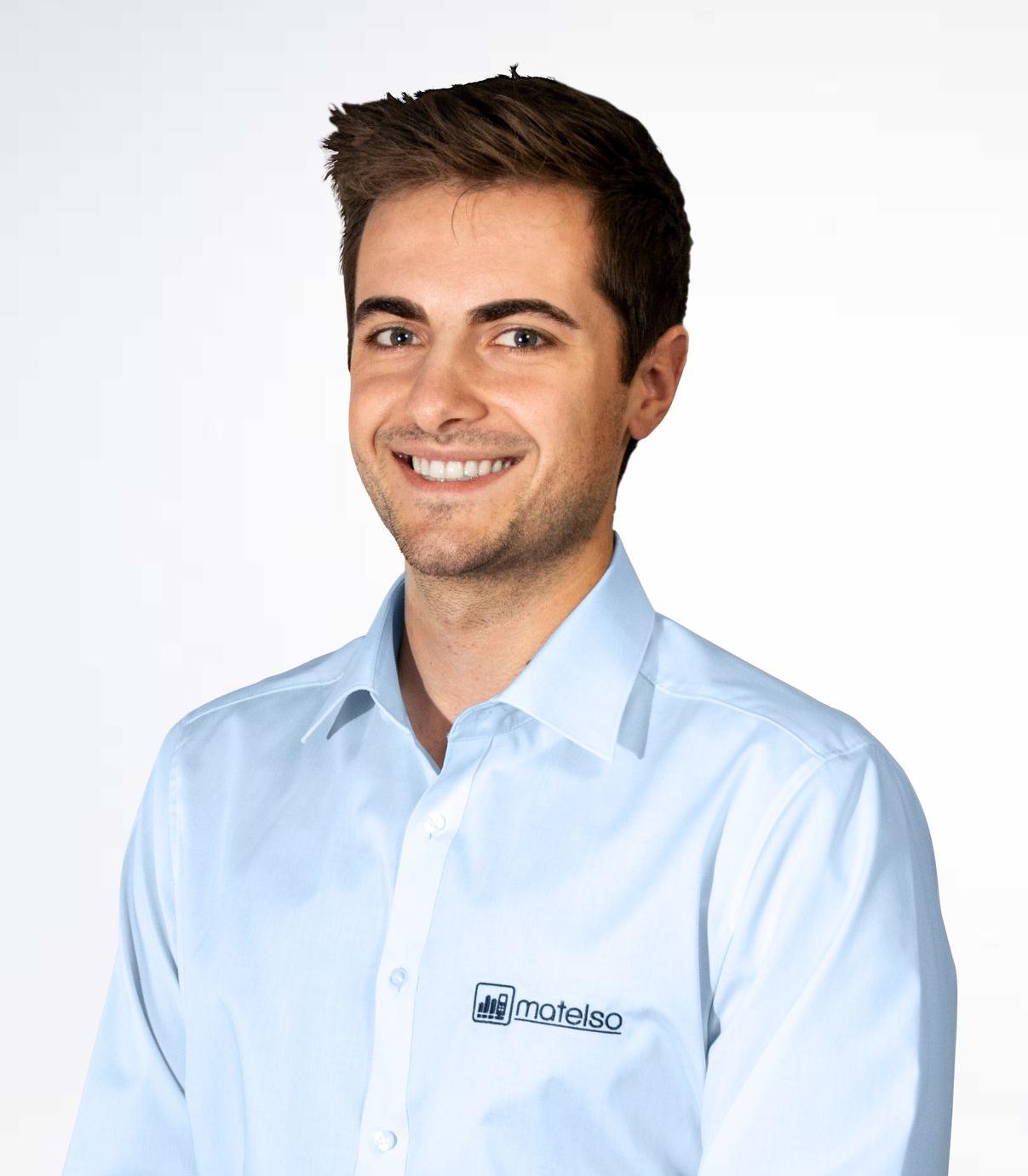 Iwen Kuhn
Während seines Studiums zum Wirtschaftsingenieur entdeckte Iwen seine Leidenschaft zum e-commerce. Sein Studium finanzierte sich Iwen durch den Verkauf von Produkten über Internet Plattformen, eigene Webseiten und Social Media Kanäle - es wurde ihm schnell klar, dass er seine Zukunft im Marketing verbringen wird. 2016 fing er im Sales bei der matelso GmbH an. Von Anfang an war er begeistert von der Call Tracking Technologie und den damit verbundenen Vorteilen für das Online Marketing. Iwen ist aktuell außerdem für den Ausbau der Call Tracking Technologie von matelso im italienischen Markt verantwortlich.

LinkedIn