Founded in 1989 in Hamburg, Küche & Co is now Germany's largest fitted kitchen franchise network. Since 1995, it has been a 100% subsidiary of the Otto Group and has also been active in Austria since 2013. It prides itself on offering products "Made in Germany" and, for ten years in a row, has won a Service Champion award for its services – all in all, a successful business with optimum positioning in Germany and Austria.

Küche & Co has over 90 studios in Germany and Austria

The Challenge
The positioning is clear. As part of the Otto Group, the franchisee is promised a wide customer reach, but with the burden of proof always on Küche & Co. The range of marketing services is wide, from print and TV to trade fairs and online (performance) marketing, although consultations are carried out in the local studios. Herein lies the major challenge, as success is difficult to measure. What kind of campaign achieves the best results for the individual franchisee?


Using flyers as an example
In a flyer campaign for a studio, the following questions usually arise:

How many people look at the flyer?
Who do the flyers reach?
How many people trigger an action based on the flyer?
What contact options can I offer medial channels, or the phone number, for example. If I now want to know how many people have taken action on the basis of the flyer, in order to find out if the investment was worth it, I have to start measuring the success of the contact points. With links, I can do this using the short URL or QR codes, with emails, I could set up a dedicated email address that is only given on the flyers, but most people stop tracking when it comes to calls, because it's not easy to set up new phone numbers just like that. That's why call tracking was first considered – more about this later.
Key question: What did my advertising achieve?
As already outlined for the flyer, there are different contact points everywhere between the interested party and the provider. It's always worth being able to better understand and evaluate these various touchpoints. Whether purely in online marketing or in advertising in general, the following principle applies:
>> Track → Detect → Act
Without tracking, you can't act – at least not meaningfully. Making a decision for or against an advertising campaign without having access to past data on the one hand or without any way of proving its success on the other hand is therefore more emotions-based and comparable to driving a car blindfolded. You can put a certain distance behind you, but sooner or later it will definitely become unnecessarily costly.
Küche & Co also wanted this transparency across all of their channels:
Tracking calls requires Call Tracking technology. This involves the distribution of new telephone numbers across the different channels and the routing of calls to the studios. By displaying different telephone numbers on different channels, Call Tracking technology can make the data about the interactions tangible and available for analysis. But this is just the start.


Of course it's interesting to find out how many calls were generated on the website, but this doesn't really help the online marketer all that much. The next logical step is therefore to obtain the information about the specific users who called. I obtain this data through dynamic Call Tracking, which enables calls to be tracked at user / cookie ID level.

A brief example to make it easier to understand: I'm sitting at my computer and browsing https://www.kueche-co.de/ and decide to call a local studio. So, I enter the number displayed on the website into my phone and speak with the consultant. Thanks to dynamic Call Tracking, the marketing department at Küche & Co can find out after the call what I Googled beforehand, for example.https://www.kueche-co.de/​
OK, but what's in it for me?
If the company weren't Küche & Co but Zalando instead, the answer would be easy: nothing. Zalando doesn't rely on calls and certainly doesn't want to receive any. When it comes to a T-shirt, I usually don't need advice, while a returns process is probably more efficient for Zalando. But not in this case! Kitchens are individual and require a lot of consultation. They are also a high-price purchase. In short, the customer must trust the seller, they must be sure about going down this path with this specific person together with this specific company / brand. To be able to generate this trust, personal contact is required – this starts on the phone! 
The call is the first and therefore probably most important point of contact in this journey, which is why it's essential to collect and optimize the data. Remember the three performance marketing steps (Track - Detect - Act) – tracking calls completes step one. Küche & Co are clear about what's happening, so now it's time to find out whether there are under- or over-valued marketing channels. In both cases, there are many options for generating more success from the existing marketing budget. In the case of Küche & Co, the benefits of Call Tracking helped generate 8% more leads for the franchisee. Thanks to the high transparency and measurability of the effects of all measures implemented at studio level, it was possible to control the advertising expenditure more efficiently, which wouldn't have been possible without the call leads data.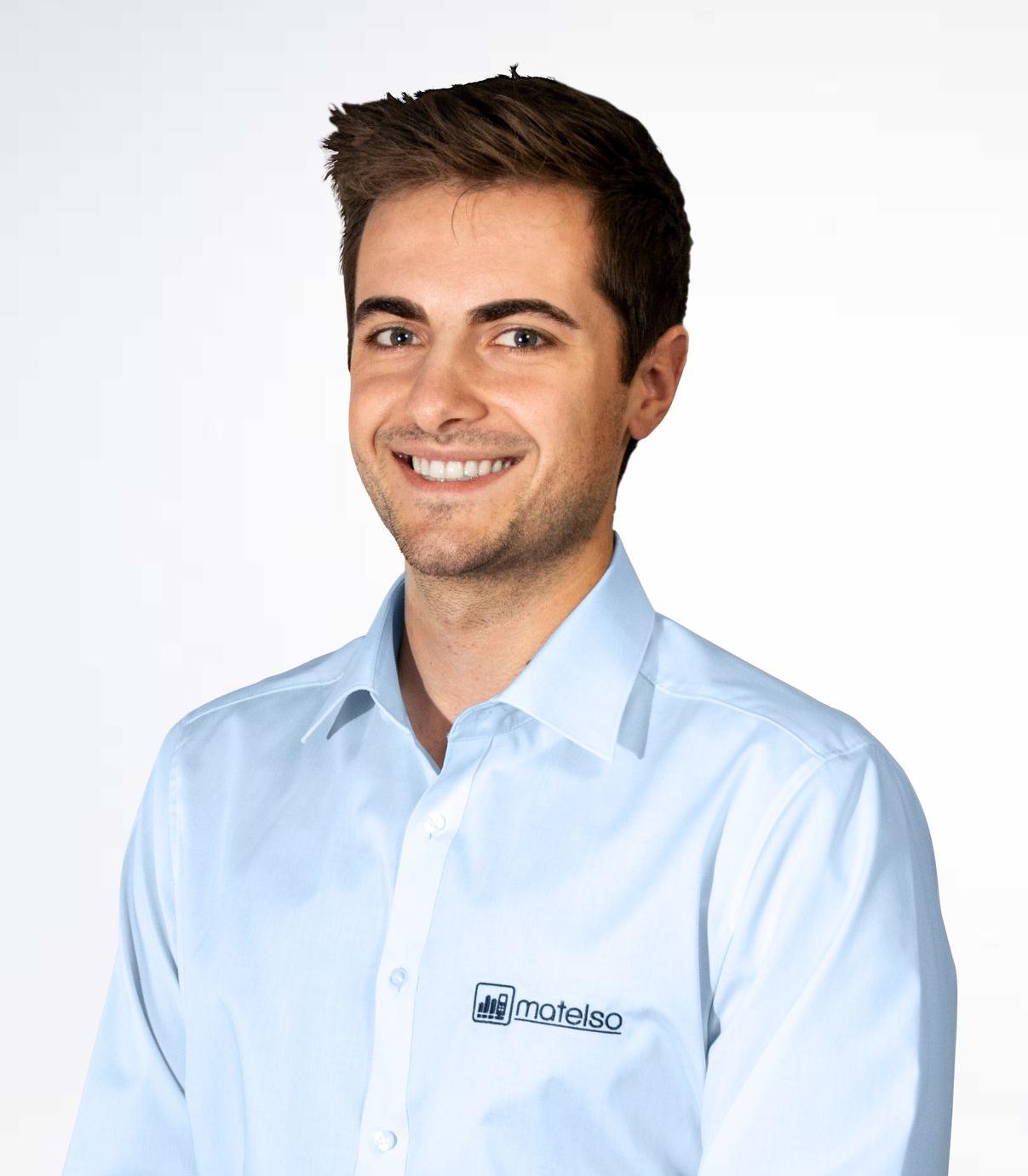 Iwen Kuhn
Während seines Studiums zum Wirtschaftsingenieur entdeckte Iwen seine Leidenschaft zum e-commerce. Sein Studium finanzierte sich Iwen durch den Verkauf von Produkten über Internet Plattformen, eigene Webseiten und Social Media Kanäle - es wurde ihm schnell klar, dass er seine Zukunft im Marketing verbringen wird. 2016 fing er im Sales bei der matelso GmbH an. Von Anfang an war er begeistert von der Call Tracking Technologie und den damit verbundenen Vorteilen für das Online Marketing. Iwen ist aktuell außerdem für den Ausbau der Call Tracking Technologie von matelso im italienischen Markt verantwortlich.

LinkedIn