Just four questions are all you need to find out for yourself whether Google call conversion tracking is the best and most adequate solution for you and your campaigns.
Call conversion tracking from Google
Much has changed since Google brought call conversion tracking for Google Ads onto the market.
Those responsible for online marketing have become aware of how relevant and important calls are for their customers. However, some individuals still try to discourage customers from using their preferred contact channel – the telephone. Yet there has certainly been a significant decline in the number of "call preventers and avoiders" thanks to call extension and call conversion tracking from Google. Thanks for that ;).
It is still right and important for call conversion to be used – a lot of marketers rely solely on Google forwarding numbers for this purpose – yet there is so much more besides!


What's the problem?


Google call conversion tracking offers you a good way to track calls made when someone visits a website and clicks on a Google ad or makes a direct call through a call extension. This provides you with clean tracking of calls to you purchased through Google PPC. This data is important and valuable, but it is incomplete.

Ask yourself four simple questions:
1. Are there other channels besides Google Ads that you can use to bring yourself to the attention of new customers?

2. Do you invest money in offline advertising?

3. Are the calls you receive not exclusively generated through Google Ads?

4. Is it also important for you to optimize quality?


If you have answered YES to one or more of these questions, it would be worth considering extending the range of your measurements.


You are not alone

Many clients believe that the majority of their inbound calls are generated through Google Ads, yet in reality we are continually seeing projects where just 25% of calls originate from this channel. You lose a whopping 75% of your data as a result, meaning you don't have a solid basis to tailor your campaigns to ideally suit your objectives. If you still want to place value on quality, too, and include the outcome of calls in your controls, then you are missing a few other valuable parts to the puzzle.
All in all, you are recording an important, yet small, portion of your data through call conversion tracking. That's better than tracking no calls at all, but there is still more that can be done here.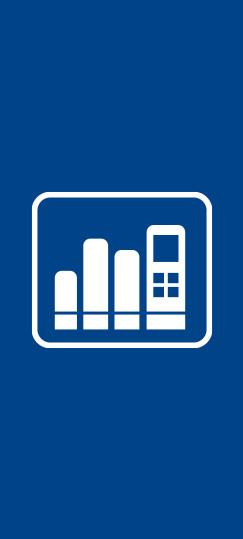 Seit 2006 gehört matelso zu den führenden Anbietern moderner Call Tracking Technologie. Frei nach dem Motto: "Alles aus einer Hand" bietet matelso neben dem Tracking mittels Scripten und Cookies auch den komplexen Bereich der Telefonie und Rufnummernvergabe an. Über matelso Call Tracking Technologie geroutete Anrufe greifen auf die bestmöglichen Infrastrukturen zurück und die komplexe Abwicklung der Rufnummernvergabe wird mit Hilfe des matelso Control Panels kinderleicht und vor allem rechtlich abgesichert. Die matelso GmbH ist eingetragener Carrier in Deutschland, Italien, Österreich, in den Niederlanden und der Schweiz. Die Nutzung der Call Tracking Technologie von matelso ist zu 100% DSGVO konform.

LinkedIn