In​ the construction and real estate sectors, telephone calls are still the most important channel for direct customer contact. According to industry insiders, direct telephone contact is more important than email, social media, and mail communication. Personal contact with customers and the option to ask further questions is appreciated by both sides engaging in this form of contact.
The real estate market in Germany in 2019
In the real estate market, rent prices continue to rise thanks to the healthy employment market. Low interest rates are still encouraging buyers to finance their property purchases. But in spite of these positive trends, the market remains complex. The government is striving to limit increases in prices and rent – to date with only limited success. Regional variation between the northern and southern and eastern and western German states is becoming ever-more stark. In Munich, demand will soon outstrip supply in new housing stock; the thriving employment market in Berlin will support the property boom, and prices in Frankfurt are rising faster than they are in Hamburg. Leipzig is continuing on its upward trajectory. The risk of a price bubble continues to loom; it will likely be a few years before the pricing peak is reached.
Customer contact becoming increasingly important
In this environment, contact with customers is more important than ever before, and customers prefer to pick up the phone to speak to real estate agents and property developers. Direct conversations bring advantages for both parties. On the one hand, hearing your counterpart's voice tells you more about their mood and position than you could ever glean from written correspondence; on the other hand, a phone call makes it easier to explain complicated issues and prevent misunderstandings.
Advertising in the real estate sector
Because the real estate market is so attractive, competition is now fierce. For this reason, advertising has an important role to play in this sector. In addition to local advertisements in various printed media and possibly even radio commercials directing listeners to their website, real estate agents and property sellers also advertise on portals such as Immobilienscout. Others are joining franchise systems to offer their properties for rent or sale and to win new customers. But which of these forms of advertising will bring the desired results? Which advertisement or radio commercial will customers respond to? Where will investing more pay off? Because many customers choose to pick up the phone, it has historically been virtually impossible to determine which form of advertising generated the lead.
A special case: Prefabricated homes
Manufacturers of prefabricated homes are often forced to enter into a fierce race for each and every customer. In this sector, too, providers use online media and franchises to win new customers. They place advertisements in local newspapers, add banners to partner websites, and regularly broadcast radio commercials. Naturally, all of this advertising eats into the budget available for a sale. The value placed on a telephone call is also extremely high in this sector. Providers are usually available to their customers 24 hours a day and often take calls in the evenings. In the vast majority of cases, the company does not know how the customer became aware of the provider.
Why are telephone calls so important in the real estate sector?
We've touched on a few of the reasons why telephone calls are so important in the real estate sector. In addition to the aspect of personal contact, direct telephone calls bring a number of other benefits that customers value. The most important factor for customers is probably that they get an immediate answer to their questions: Is the property still available? When is it available from? When can a viewing be arranged? Customers are often looking at multiple properties from multiple providers at the same time. If a provider is not available, they will quickly be crossed off the list. However, it is also important not to underestimate the importance of real personal contact. Verbal communication says more about the credibility of a person than any certificate or sleek advertising slogan ever could. From the very first phone call, both the customer and the seller can check that they really are "speaking the same language" – whether they instinctively understand one another or not. And this first impression is important beyond the confines of the real estate market. Any provider that wants to create a professional impression must be reliably available by telephone and able to answer its customers questions during a call.


To conclude:
In the real estate sector at the very least, the telephone remains the most important interface for communication between providers and customers. Telephone calls are by far the most popular way for buyers and tenants to get in touch with sellers and landlords. And considering all of the benefits that a short, personal conversation brings, this is not likely to change any time soon.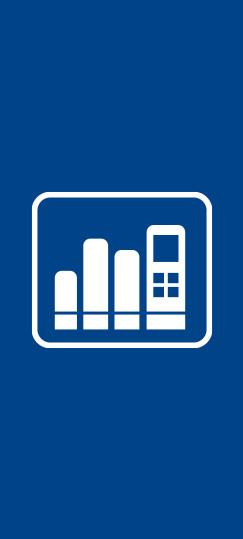 Seit 2006 gehört matelso zu den führenden Anbietern moderner Call Tracking Technologie. Frei nach dem Motto: "Alles aus einer Hand" bietet matelso neben dem Tracking mittels Scripten und Cookies auch den komplexen Bereich der Telefonie und Rufnummernvergabe an. Über matelso Call Tracking Technologie geroutete Anrufe greifen auf die bestmöglichen Infrastrukturen zurück und die komplexe Abwicklung der Rufnummernvergabe wird mit Hilfe des matelso Control Panels kinderleicht und vor allem rechtlich abgesichert. Die matelso GmbH ist eingetragener Carrier in Deutschland, Italien, Österreich, in den Niederlanden und der Schweiz. Die Nutzung der Call Tracking Technologie von matelso ist zu 100% DSGVO konform.

LinkedIn