CMOs and marketers are statistics and data beasts: they track, analyze, evaluate and directly optimize their campaigns and marketing activities based on continuous and real-time information from all touchpoints of their customer journey. Data is key for them to make value-adding decisions. Yet they very often neglect a whole range of highly relevant touchpoints: the conversational channels of email, telephony, chat, contact forms and video (telephony). Without the insights from these channels, however, important foundations for business success are missing.


In times of digitization, you would think that innovation – especially in marketing departments – has already arrived across the board in companies. However, in many industries – especially in the B2B, platform or franchise sectors – we still find the following situation:

Marketers spend thousands, often hundreds of thousands, of Euros annually on their web presence and a multitude of other landing and campaign pages to make their products and/or services visible in the digital space. But it doesn't stop there. These pages only generate a benefit if the corresponding visitors also view the information and content – traffic is therefore key. This also often costs – depending on the company and brand – hundreds of thousands of Euros per year – Google Ads, banners, newsletters etc. But even here the marketing spends don't stop. Once again, investments often run into six figures in order to implement measures that then transform this traffic into conversions – newsletter subscriptions, test drive bookings, the placing of a product in a virtual shopping cart or (in the best case) an actual purchase.

All of these measures ultimately generate clicks that can and must be measured (tracked), analyzed, and evaluated by CMOs or marketing managers. The insights gained are then used to optimize all processes – landing pages are designed more precisely, content is adapted to the needs of customers, keywords are optimized, and Investment weightings of the various touchpoints adjusted. And last but not least: Direct communication at the various touchpoints with the customer is strategically planned against these insights.


Conversational touchpoints break the tracking chain


BUT: These gained insights are not complete. Why? We know that once users visit a website or landing page, they prefer to enter into a direct communication for in-depth advice or a sales conversation – be it via email, contact form, phone, video call or chat. This is where it gets interesting, because this is where it is decided whether or not a company succeeds in filtering out the relevant data from these interactions and making it usable. This information and the knowledge about customer preferences and wishes acquired in direct contact is essential for the optimization of marketing processes, measures and investments – but also for other areas such as sales, customer care, but also in product and organizational and strategic development. Without it, important pieces in the puzzle are missing to make the right, value-adding and future-proof decisions at all levels of the company.


The solution: matelso platform for a communication based lead management



 

The innovative, cloud-based software-as-a-service (SaaS) matelso platform for a communication based lead management can help companies, regardless of industry and size, to bridge the gap between click- and conversation-based data, to combine it and to make this knowledge usable – in the first development step primarily for marketing departments, but in the future also for all value-creating processes and business areas. As a result, the matelso platform provides managers with a tool that massively improves and accelerates all decision-making processes – and ultimately makes the entire company more successful.

All relevant conversational communication channels (chat, video, call, e-mail, etc.) can be very easily and quickly integrated into the existing website, put into operation and maintained with just one script – all from a single source, without cumbersome and costly individual integrations or isolated solutions. Furthermore, with this communication based lead management platform, marketers are given the opportunity to implement all conversation-driven data and transfer this information via standard interfaces to their preferred CRM and analytics tools, thus further refining their campaigns and customer approaches with existing first-party data. The result is a true 360° view of all marketing processes, combining clicks and conversations.

And on top of that, the matelso platform enables marketing managers to substantially reduce the complexity of their website and infrastructure.


The result: A better way to manage your leads
 

All this leads to a massive gain in information for marketing divisions, which can then use the data to substantially improve and optimize their processes – in later development stages this is also relevant for all other departments such as sales, aftersales and customer care/support. The real added value of our solution, however, is that by integrating all conversational communication channels into one platform, marketers no longer only know WHO with the company, WHEN and HOW. They can now also understand WHAT was communicated. In addition to the pure content and the existing metadata, the result of the communication can now also be directly recorded in the CRM. The result is a significantly improved lead management system that uses efficient queuing and visualization tools to ensure that no contact remains unanswered and that every customer can be given the best possible advice.
 

A look into the future: Augmented with AI
 

Another benefit that should not be neglected: a substantial increase in branding, image and customer experience via Artificial Intelligence and Big Data strategies. To this end, these technologies will be integrated into our communication based lead management platform in evolutionary development steps in the future. This will allow a much wider range of data to be collected, analyzed and used to optimize all business processes. For example: Ongoing conversations can directly be analyzed for important keywords, speech quality, or tone of voice. The AI can then provide service, sales, or marketing staff with optimized suggestions for improvement in real time – branding messages, wording blacklists and whitelists, or value-added content such as how-to videos or product data sheets. The AI can also help identify customers with specific user behavior on the website – such as product page visits, shopping cart contents, etc. – and then directly and automated provide them with useful information when they contact the company. Targeted fingerprint matching and automated, programmatic dialog marketing strategies are also possible with the help of existing customer information from the company's own CRM system. With these measures, the customer experience and loyalty can be strengthened even further – which ultimately has a direct impact on sales figures.


Learn more about our cloud-based platform and book your personal deep-dive with of our specialists today: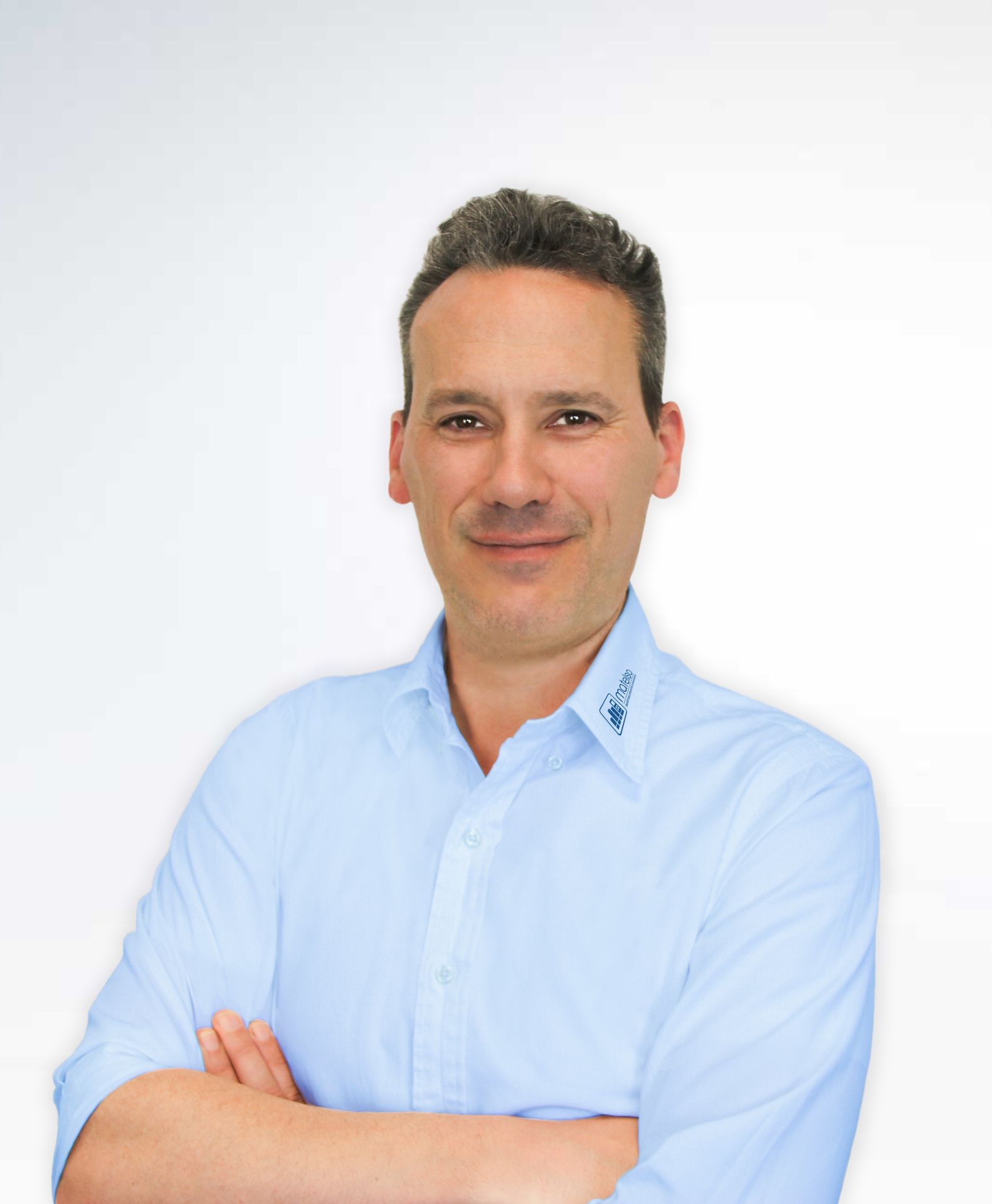 William Wells
William Wells ist bei matelso als Manager Corporate Communications tätig und verantwortet in dieser Position alle Themen rund um die Bereiche PR, Öffentlichkeitsarbeit und Kommunikation des Kaiserslauterer MarTech-Unternehmens.
LinkedIn