Data jungle
Google Analytics, Google Ads, email reporting, call lists, etc. Every marketer knows these data sources but can trends and results really be identified easily? Is analyzing marketing data appealing and clear? We couldn't see the wood for the trees anymore.


We needed a solution: a dashboard that anyone could use from anywhere. We would like to make this available to you free of charge.

The following was important for us:
The correlation between marketing expenditure or campaigns and the leads generated from them – at a glance.

Everyone in the team should be able to access it at any time and there should be regular reports emailed to stakeholders.

We wanted to have an overview of the contacts and, in the case of calls, information about whether someone answered the phone.

For the website, we wanted a few KPIs so we could assess performance at a glance.

The comparison to the period before the observation period was fundamentally important for us to be able to evaluate optimizations.
Now to the result. And yes, it's true: you can set this dashboard up for yourself within a few minutes if you use Google Analytics, without any prior knowledge and without spending a cent.



The Dashboard:


Overview and filter:

Here, you can filter by the source of the website visitor, set a time period and see Google Ads spend, users on the website and the total number of leads at a glance. In addition, the dashboard can also be personalized; there is a notes field and in the top right, you can drag and drop your logo.

The website and interactions in detail: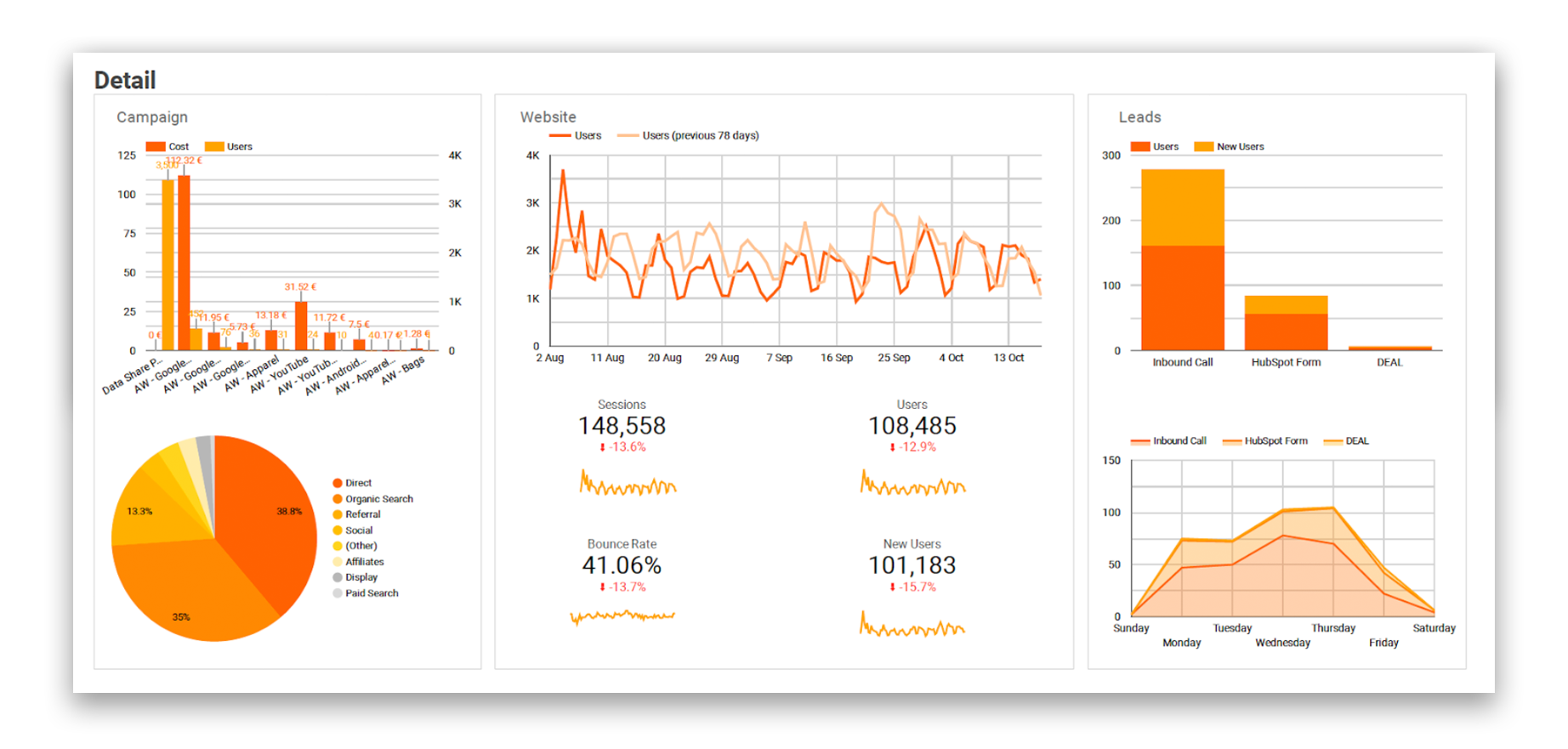 This overview is divided into 3 sections. On the left, you will see the user sources and expenses. In the center, there are important KPIs relating to the website. On the right, you will see interactions and contacts..
Demographics, call dashboard and customizable area: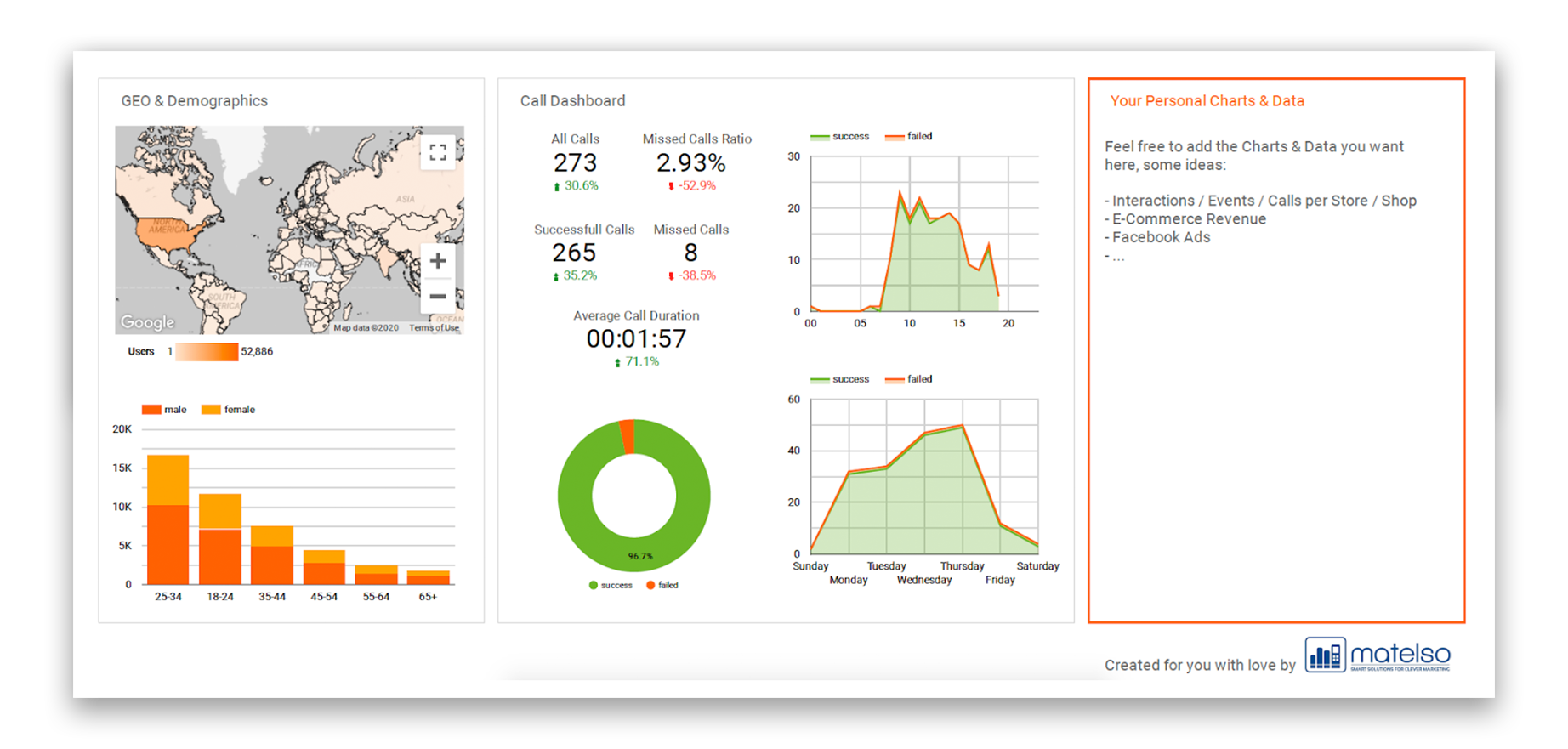 The third sector details the origin of the users and further demographic data. The call dashboard is in the center and on the right, you can incorporate your own tables and charts that are specifically tailored to your business. Examples could include sales from e-commerce, call analysis per location/sales agent or information about Facebook Ads.
Call Dashboard:

For many companies, calls are still the most important conversion channel, especially for high-priced and advice-intensive products. Therefore, having an overview of calls, missed calls and the distribution over weekdays and times is very important, particularly for capacity management. It also allows you to identify problems quickly.

Download
We use such a dashboard and it has helped us hugely over time. If you would like to use this dashboard too, follow the link and use the guide to set it up:
Link zu ersetzen: https://www.matelso.com/de/marketing-dashboard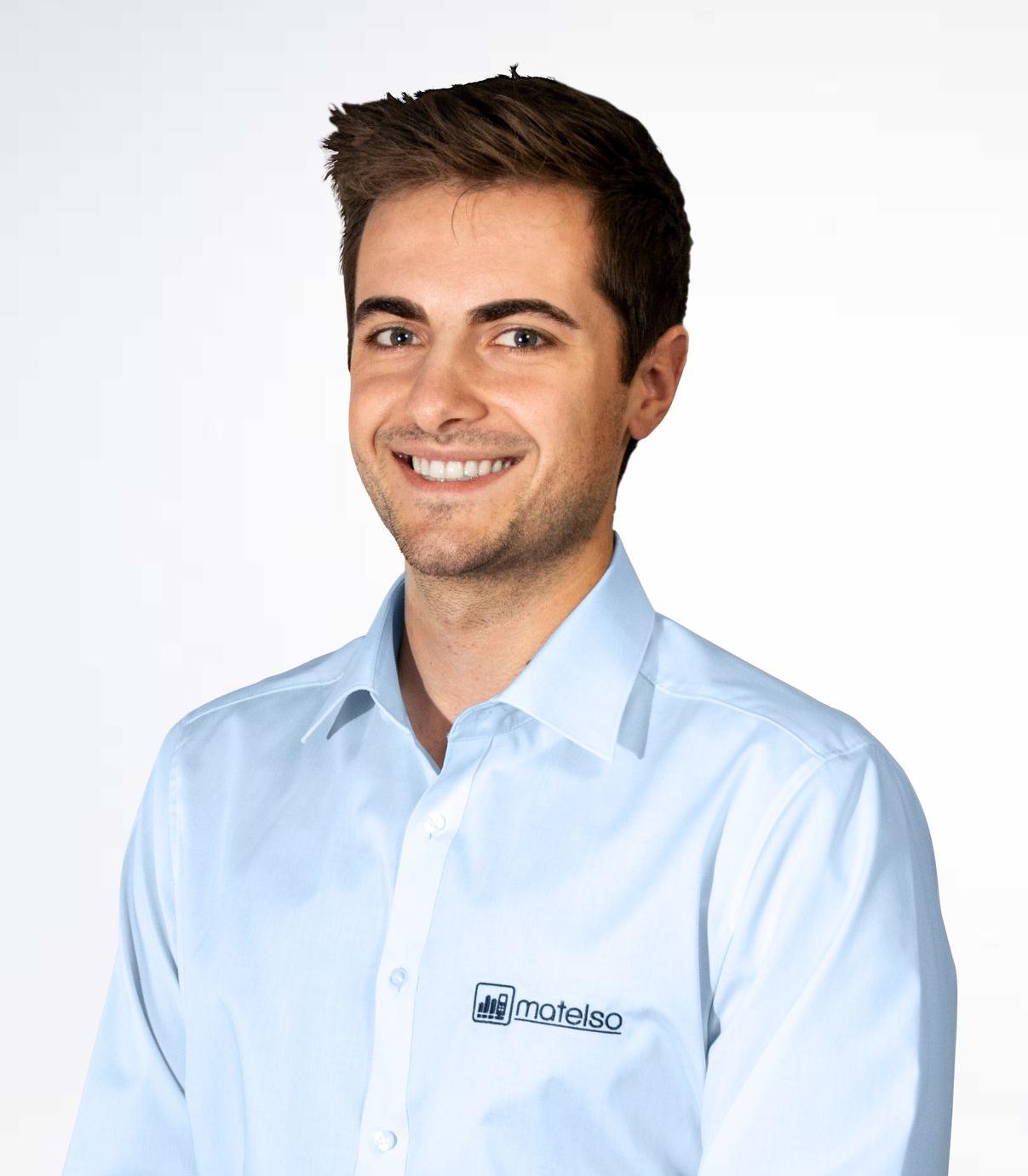 Iwen Kuhn
Während seines Studiums zum Wirtschaftsingenieur entdeckte Iwen seine Leidenschaft zum e-commerce. Sein Studium finanzierte sich Iwen durch den Verkauf von Produkten über Internet Plattformen, eigene Webseiten und Social Media Kanäle - es wurde ihm schnell klar, dass er seine Zukunft im Marketing verbringen wird. 2016 fing er im Sales bei der matelso GmbH an. Von Anfang an war er begeistert von der Call Tracking Technologie und den damit verbundenen Vorteilen für das Online Marketing. Iwen ist aktuell außerdem für den Ausbau der Call Tracking Technologie von matelso im italienischen Markt verantwortlich.

LinkedIn