As 2018 slowly draws to a close, we thought this was the perfect time to savor the peace and quiet and reflect on some of the wonderful and exciting moments we've experienced this year.
Wir möchten euch mit unserem kurzen Rückblick auf das auslaufende Jahr daran teilhaben lassen und euch auf 2019 einstimmen. 
Hier findet ihr unsere persönlichen Highlights aus den vergangenen Monaten.
 März 2018 OMR 
As well as competitive areas such as SEM, display marketing, website personalization, and blockchain, the matelso call tracking technology was another jewel in our trade-fair crown. An insider's tip in years gone by, this technology has now established itself as the standard. The stand enjoyed significant footfall and we made some extremely interesting contacts.


The highlight for us:

The presentation from our Managing Director and call tracking guru, Frank Froux
You can view the presentation in full here ->   OMR Deep Dive - Frank Froux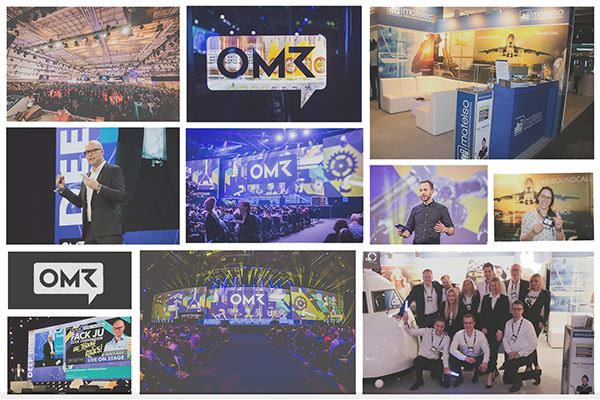 März 2018 Vioma OMG
Der Anruf-Lead gehört in der Touristikbranche zu den offensichtlichsten und wertvollsten Conversions eines Online Marketers. Markus Fabritius ist seit 2007 bei der matelso GmbH und teilt seine Erfahrungen und Know How eindrucksvoll auf der Vioma 2018 in Freiburg.
Die beste Erfolgsgeschichte unseres Client Success Managers:
Die Steigerung der Conversionrate (Projekt Hotel) mit Call Tracking um +268%! 
September 2018 OMT Wiesbaden 
The ReachX GmbH event was a great opportunity for all online marketers to gain extra training. Experts shared their experiences, tips, and tricks for analytics, conversion optimization, link building, and content aimed at specific target groups. Our call tracking expert, Dennis Klaus, was an unmissable feature. The name of his presentation? "Call Tracking Rocks"
He gave his attentive audience an introduction to call tracking, explaining how it can be used to improve marketing and make it more transparent. The slides from  "Call Tracking Rocks" are available on request.

SEPTEMBER 2018: BETTGEFLÜSTER
Country Manager Iwen Kuhn is a renowned expert in call tracking. At this event, which focused on   "Optimizing online marketing for hotels," he made an appeal to the audience: "Portals allow you to reach your target group, but you should also bundle your own resources so you are not dependent on listings that show your competitors at the same time."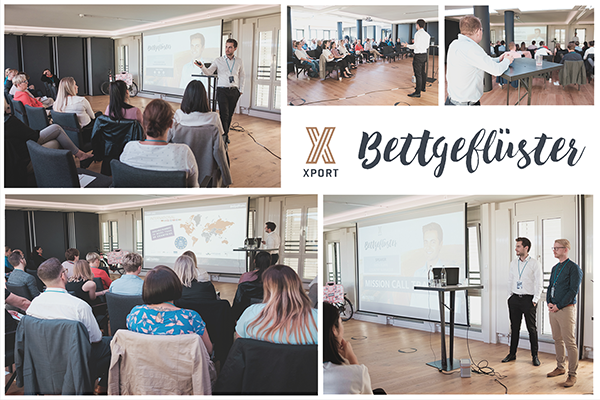 Oktober 2018 Call Tracking Day 
- Saving the best for last -

The very first Call Tracking Day! 
Everyone favors their own children, and this is also true of our baby: the very first Call Tracking Day in the German-speaking region. With over 100 people taking part in the premiere, this was an event of special significance: for our customers, for us, and for everyone that attended.
Presentations from Google, Vodafone, Immoscout24, Küche & Co, and many other top speakers were a real highlight of the event. New technologies were announced and presented; the matelso introduction brought the topic of call tracking 2019 to a whole new level.
Stay tuned!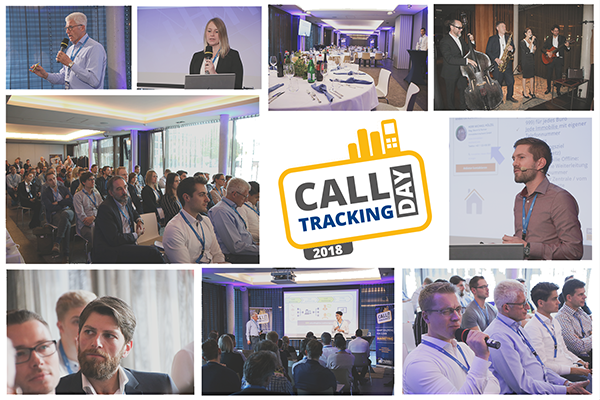 OTHER HIGHLIGHTS:
dmexco continues to be a MUST for online marketers. For the first time this year we decided not to exhibit; we went to the fair as visitors to find out about the latest trends and technologies. We were of course interested in the topics surrounding Call Center World and events such as

The Future of Financial Service (Adtelligence), to name a couple of examples.
LOOKAHEAD TO 2019:
From now on, we would like to use our Call Tracking blog to provide you with a weekly source of inspiration, with topics covering call tracking, online marketing, optimizations, and news about us and our day-to-day activities.
We welcome your ideas for topics and other suggestions. If you have a great idea, please let us know!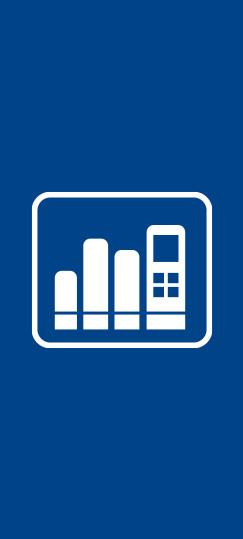 Seit 2006 gehört matelso zu den führenden Anbietern moderner Call Tracking Technologie. Frei nach dem Motto: "Alles aus einer Hand" bietet matelso neben dem Tracking mittels Scripten und Cookies auch den komplexen Bereich der Telefonie und Rufnummernvergabe an. Über matelso Call Tracking Technologie geroutete Anrufe greifen auf die bestmöglichen Infrastrukturen zurück und die komplexe Abwicklung der Rufnummernvergabe wird mit Hilfe des matelso Control Panels kinderleicht und vor allem rechtlich abgesichert. Die matelso GmbH ist eingetragener Carrier in Deutschland, Italien, Österreich, in den Niederlanden und der Schweiz. Die Nutzung der Call Tracking Technologie von matelso ist zu 100% DSGVO konform.
LinkedIn