According to Wikipedia: 


• Portal (architecture), a monumental gate or door, or the extremities (ends) of a tunnel
• Portals in fiction, magical or technological doorways that connect two locations, dimensions, or     points in time and a whole host of other geographical locations, people, and even bands.

But what exactly is an Internet portal?
An Internet portal is a central access point on the Internet, designed to act as a gateway to a collection of services and information.
In order to upload information or provide services through a portal, you generally need an account. As portals generally host a virtually unlimited number of accounts, they bundle a vast quantity of information and services from their various users, which can then be provided to other Internet users.

 

Examples of well-known portals include:
         •  Immobilienscout24.de
         • mobile.de
         • ebay.fe 
         • airbnb.com
But how do portals make money using call tracking and by measuring the associated call conversions?
Let's look at an example:
A real estate agent has a large number of vacant apartments and houses on its books. It presents these properties not only on its own website, and also creates a listing on the platform "Immoplat26.de" for each property.

"Immoplat26.de" charges a monthly fee of X euros per month for each advertisement.

The portal also uses call tracking numbers. It replaces the agent's telephone number with call tracking numbers. When someone calls one of these numbers, the call is forwarded to the number indicated by the agent in the advertisement. Ein Immobilienmakler verfügt über eine größere Zahl an vakanten Wohnungen und Häusern. Diese präsentiert er nicht nur auf seine eigenen Webseite, sondern erstellt für jedes einzelne Objekt eine Anzeige auf der Plattform "Immoplat26.de"
​
​
This system benefits the portal operator in a number of ways:

For each advertisement, the operator uses a dynamic number pool, which provides insights into the performance of its own marketing activities. The operator can see which channels, campaigns, advertisement groups, or keywords are generating the most calls. Based on this information, the operator can utilize its marketing budget more effectively and generate the largest possible number of leads for the real estate agents.
Without call tracking, such optimization measures are based solely on clicks or form submissions.
Using the data obtained, the operator can bill the real estate agent for all calls generated via its portal on a "pay-per-lead" basis, creating an additional source of income alongside the flat-rate fee for each advertisement.
Even if the portal operator chooses not to use a "pay-per-lead" model, the data generated can be used to provide the real estate agent with a detailed overview of the performance of the advertisement (calls and web forms).


This significantly boosts customer loyalty and reduces termination rates.

The portal operator can offer the real estate agent additional services for an extra fee.

The use of call whisper allows sound files to be played before the real estate agent is connected to the caller.

"The upcoming caller is interested in listing 2342 – 33 Main Street.
 
"This allows the agent to prepare for the call with the customer.

The portal operator can, of course, offer this service as a feature at no additional cost, or utilize it as a branding opportunity by incorporating a recording such as 

"The upcoming call was generated by Immoplat26.de". 

Again, both options significantly boost customer loyalty and reduce termination rates.


In this post, we've covered just four examples of how call tracking can be used to generate income. Additional features such as call reports, dynamic call routing, call messaging, etc., provide yet further potential to generate additional income from products offered to portal customers.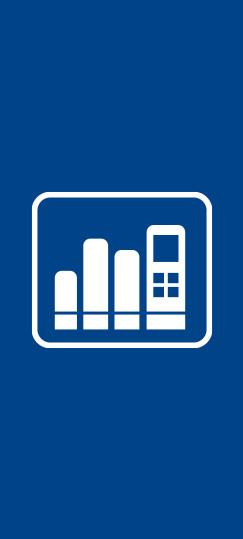 Seit 2006 gehört matelso zu den führenden Anbietern moderner Call Tracking Technologie. Frei nach dem Motto: "Alles aus einer Hand" bietet matelso neben dem Tracking mittels Scripten und Cookies auch den komplexen Bereich der Telefonie und Rufnummernvergabe an. Über matelso Call Tracking Technologie geroutete Anrufe greifen auf die bestmöglichen Infrastrukturen zurück und die komplexe Abwicklung der Rufnummernvergabe wird mit Hilfe des matelso Control Panels kinderleicht und vor allem rechtlich abgesichert. Die matelso GmbH ist eingetragener Carrier in Deutschland, Italien, Österreich, in den Niederlanden und der Schweiz. Die Nutzung der Call Tracking Technologie von matelso ist zu 100% DSGVO konform.

LinkedIn