Wikipedia's current entry on tracking states:


Tracking (meaning leaving a track behind in a static [retrospective] scenario, or following a track in a dynamic scenario [live, online]) comprises all steps required to follow (moving) objects contemporaneously. It is distinct from tracing, which concerns following an object in the past using records, e.g. tracing in programming. The distinction between the two concepts is not clear cut, however, as the term "GPS tracking" is used regardless of whether an object is followed (analyzed) contemporaneously or after the event.

This largely aims to map the observed actual movement for technical purposes. This may involve merging the tracked object with a subsequent object. However, more simply, this type of use can also involve discovering the tracked object's current location.

 Tracking an object and modeling its movement behavior across the earth's surface reflects the concepts of classic dead reckoning.

Tracking can also concern the replication of a physiological or economic process. .

Confusing? ..... Definitely!
– This is how we define tracking in online marketing:


Tracking means monitoring (predominantly by virtual means) the movement patterns of a consumer who contacts our company in any way at all.

Why use tracking?

Marketing is always faced with the same problem. The company earmarks money to take measures aimed at making its brand better known, raising its profile, and ultimately boosting revenue.

It might seem like the marketing department has a great time, getting to spend money on really cool stuff.
However, that's not really been the case for quite some time now.
A company wants to see results and is prepared to spend every single cent of its advertising budget on achieving them in as granular a way as possible.
Being able to draw conclusions so that even just fairly well-founded statements can be made means marketers need to measure consumers, their behavior, and the associated advertising measures.
It's basically like placing a little spy on the shoulder of every consumer: whenever the consumer contacts the company in any way, via what are known as touchpoints, the spy sends a report to the company headquarters.
As a result, tracking forms the basis for performance marketing and makes it possible to optimize the marketing budget to achieve the company's goals most effectively.
​
​
What types of tracking are there?

There are countless types and names of specialist tracking techniques. Let's take a look at the most important and most widely used ones.


1. Cookie tracking
When consumers surf the internet, small text files called cookies are stored in their browser (unless action has been taken to prevent this). These cookies allow website operators and providers such as Google to identify a user on the internet and track that user's surfing behavior.

So if a consumer visits a website, receives a cookie there, and then visits the same website again the next day, he or she will usually still be carrying the same cookie. This enables the website operator to track that visitor's behavior within its website.

Cookies have other, quite different functions too, however. In an online shop, for example, shopping cart functions or the customer login are largely facilitated by cookies.

Verbraucher erhalten beim Surfen im Internet (sofern nicht aktiv etwas dagegen unternommen) Cookies - kleine Textdateien - die in ihrem Browser abgespeichert werden. Diese Cookies erlauben es Webseitenbetreibern und Anbietern wie z.B. Google einen User im Internet zu identifizieren und dessen Surfverhalten zu verfolgen.
​
2. Pixel tag tracking

With pixel tag tracking, transparent images with dimensions of 1x1 pixels are built into a web page or in an email by the company. These images are then loaded from the server when the website or email is opened. Data about the website visit/reading of the email is then recorded by the server so that success can be measured.
3. Ultrasonic tracking beacons

Ultrasonic beacons are a sequence of high-frequency sounds that are emitted by a "transmitter." The sound is inaudible to humans.
However, devices that are located nearby can respond to it.

These beacons are used to close the gap between the online world and offline world.


For example:
A manager of a bricks-and-mortar store installs a beacon in the entrance. A consumer with a smartphone walks into the store. The marketer can now follow this customer both in the physical world and the digital world. It can also track the customer's online and offline activities that form their customer journey.
4. Call tracking
Call tracking links a website visit to a phone number. In other words, if a consumer accesses a website that uses call tracking, the visitor is shown an individual phone number. The number is inserted into the website dynamically using a script.

If the potential customer goes on to call the company in question on that number, the company can link the physical call with the website visitor's digital track.

This makes it possible to integrate phone calls into the customer journey and to use them as a measurement in digital marketing.

​
​
5. Browser fingerprinting
If a consumer visits a website, the user's device gives the website very specific information about the device and its settings.


Besucht ein Verbraucher eine Internetseite, so stellt das Device des Besuchers der Seite sehr spezifische Informationen über das Gerät und dessen Einstellungen zu Verfügung.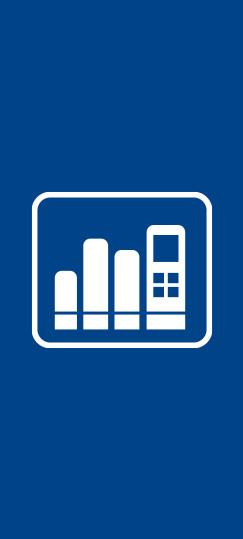 Seit 2006 gehört matelso zu den führenden Anbietern moderner Call Tracking Technologie. Frei nach dem Motto: "Alles aus einer Hand" bietet matelso neben dem Tracking mittels Scripten und Cookies auch den komplexen Bereich der Telefonie und Rufnummernvergabe an. Über matelso Call Tracking Technologie geroutete Anrufe greifen auf die bestmöglichen Infrastrukturen zurück und die komplexe Abwicklung der Rufnummernvergabe wird mit Hilfe des matelso Control Panels kinderleicht und vor allem rechtlich abgesichert. Die matelso GmbH ist eingetragener Carrier in Deutschland, Italien, Österreich, in den Niederlanden und der Schweiz. Die Nutzung der Call Tracking Technologie von matelso ist zu 100% DSGVO konform.

LinkedIn