don't you know it's 2019?!


And if you work in marketing and haven't yet heard that "customer experience" is the best weapon in the battle for customers, you need to have a word with yourself.

We're all agreed that the studies by different countries, industries, and companies on this subject can't be completely wrong.

They all have one thing in common – they believe customer experience, in other words the impressions a consumer gains from a company while interacting with it, is the most important criterion of all, no matter whether it's a case of buying decisions, customer loyalty, or recommendations.

Any company wanting to generate new customers or retain existing customers really cannot avoid the topic of customer experience.
.
​
​
That brings us to the question:
Customer experience is important, but how?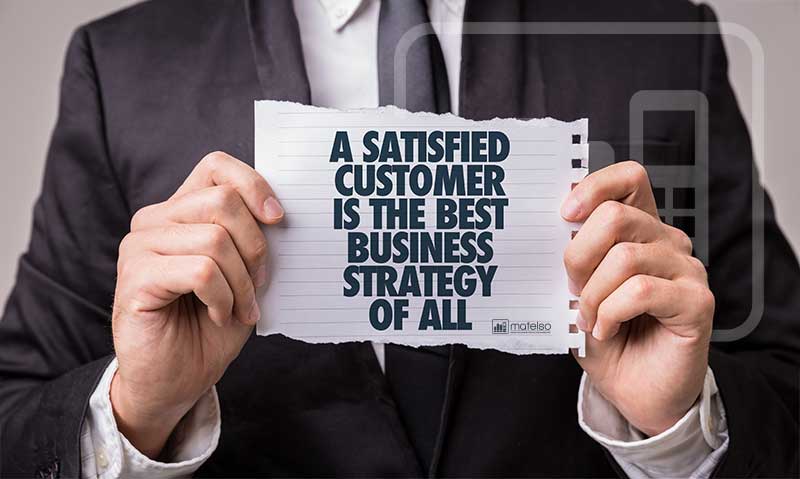 1. What exactly is customer experience? 1. 
At first glance, the term "customer experience" seems to have a dual meaning. On the one hand, you might think it's the experience a consumer contributes, like a job applicant's professional experience – but that's not the meaning in this case. It's more about what experience the consumer acquires when dealing with a company and interacting with it across all touchpoints and marketing channels. Whenever a consumer perceives something about a company or brand, their brain stores this "experience." Experience is built up in this way, even unconsciously – what's known as "subliminal advertising."
But even if you know all about customer experience, you might still be asking:
2. What do companies have to do to improve customer experience?
As a rule, the first step is to be present on all fronts that are relevant to the company and to make the consumer's route to the company as easy as possible.
Social Media

Make regular use of social media channels appropriate to the target groups and interact with consumers on them. Simply creating a profile and waiting around is not enough. A social media channel must be filled with content regularly and contact from users should be responded to quickly and constructively.
The Webseite

A company's website should be easy to access and have clear CTAs (calls to action). Visitors to websites must be able to tell at a first glance how they can contact the company. In addition, it is essential for the company's website to be easy to use on both a desktop PC and smartphone.

Key elements of a website are:



Email Adresse




Click To Call Button




Book a Demo oder Angebot anfordern




Live Chat



Be reachable



Like with the social media channels, it's not enough simply to create the infrastructure. You have to work on it actively to improve customer experience. For example, web forms, emails, requests for quotes, live chats, and calls must be responded to directly, as individually as possible, and in a manner that benefits the consumer. A customer only associates a company with a positive customer experience if the inquiries and contact it makes with a company or brand are successful.
Offline Marketing





A lot of contact from customers is still generated using offline media such as trade fairs and print media. It's not just the design of a trade fair stand or promotional brochure that triggers a good customer experience; the path from the physical, offline world to the digital, online world must be made as easy as possible for consumers. QR codes that trigger automated things such as making a call, writing an email, visiting a website, or downloading an item are currently the key to success in this respect. Even if you yourself wouldn't toy with the idea of scanning QR codes, they are a well-established tool for Generation Z. The use of beacons and the associated digital marketing campaigns are important for branding and creating a positive image too.
Tracking & Reporting






Measuring and reporting across all touchpoints sounds easier than it is. To gain a proper overview of the success of individual campaigns and the budgets used in them in marketing, measuring has to encompass all points of contact with consumers. Ultimately, you can only analyze what you measure, and then use the outcomes to optimize future action.



Ideally this is what needs to be measured:



Webseitenbesuche (Web Analytics)



Chats (Web Analytics)
Inbound Calls (Call Tracking)
Completed web forms (web analytics)

Visitors to branches (beacons)
Then you need to link this information with marketing measures (SEO, search, display, social, print, etc.), but also determine the success of these touchpoints and put this into figures so that, at the end of the day, detailed conclusions can be drawn about what medium, what campaign, or what keyword has performed well and brought value for the company.
Summary:
The latest "holy grail" is not in fact the best influencer, the fastest website, the best-designed flyer, or the most striking trade fair stand. The combined use of touchpoints and fast, high-quality feedback to consumers are the key to success. At the end of the day, you can only be one step ahead if you have information about what marketing measures were involved in the most successful customer experience, namely a closed sale. Weighting these individual contact points in a customer journey is without doubt the biggest challenge for marketing departments. But it can be done with sufficient data and relevant analyses.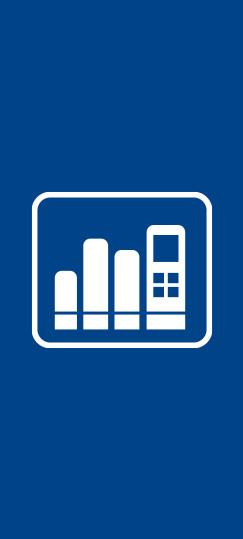 Seit 2006 gehört matelso zu den führenden Anbietern moderner Call Tracking Technologie. Frei nach dem Motto: "Alles aus einer Hand" bietet matelso neben dem Tracking mittels Scripten und Cookies auch den komplexen Bereich der Telefonie und Rufnummernvergabe an. Über matelso Call Tracking Technologie geroutete Anrufe greifen auf die bestmöglichen Infrastrukturen zurück und die komplexe Abwicklung der Rufnummernvergabe wird mit Hilfe des matelso Control Panels kinderleicht und vor allem rechtlich abgesichert. Die matelso GmbH ist eingetragener Carrier in Deutschland, Italien, Österreich, in den Niederlanden und der Schweiz. Die Nutzung der Call Tracking Technologie von matelso ist zu 100% DSGVO konform.

LinkedIn