Is call tracking crucial to success for tour operators?

It's a situation that most people are no doubt familiar with:
Your vacation request has been approved, now it is a case of finding the right destination and offer.


Often, simply researching regions and offers is enough to get you excited about your vacation: You can imagine yourself lying on the beach under the palm trees with a cocktail in hand, relaxing on a cruise ship or enjoying a cold beer at a mountain hut after an invigorating hike. No matter where you end up going, your vacation starts online and this research is an important part of the trip.
Klimatabellen werden studiert, Rezensionen von Gästen gelesen oder auf Google Maps die Entfernung zum Strand abgeschätzt. All das steigert unsere Lust auf die Reise und macht sie im Gesamten zu einem der Highlights des Jahres. Wie intensiv diese Recherche online ausfällt und wie der weitere Weg verläuft hängt sicher von verschiedenen Faktoren ab, Art der Reise, Dauer, Preis etc.

Für einen Teil der User wird es nach der Onlinerecherche ins Reisebüro gehen, die Reiseplanung bekommt den letzten Schliff vom Fachmann und wird vor Ort gebucht.
Others will stay online and book via the Internet.

It is at precisely this point in the booking process that it becomes important to be able to measure all telephone contact with users in a meaningful way for online marketing purposes.
Das können This may be scheduled appointments made by "travel agency bookers," telephone inquiries, or direct bookings from "online bookers."aus der Gruppe der "Reisebürobucher" sowie Telefonanfragen sowie direkte Buchungen aus der Gruppe der "Onlinebucher" sein.

Appointment requests and bookings at travel agencies are an important KPI that, in these types of campaign in particular, with a higher "ROPO" effect, provide an indication of performance that is otherwise difficult to measure.
Where solely online booking sites are concerned, telephone inquiries from the customer are a key part of the customer journey and extremely important when it comes to the overall assessment of success and budgets. If a customer books an online offer offline via telephone, important information can be lost. The connection between the campaign/advertising medium/keyword and the telephone call can be made via call tracking, so the conversion rate reflects reality. Individual keywords, campaigns and advertising media can be optimized based on their actual result.
It makes sense that as you move toward the upper end of the vacation scale in terms of price and tailoring to individual requirements, so too will customers' desire for personal, tailored advice. Calls are therefore undoubtedly even more important for operators in these segments (cruises, individual/tailored vacations, long-distance travel, round trips) as part of the online experience than they are for tour operators offering short trips.
However, generally speaking, both benefit from greater transparency in online marketing.
Do you operate in the travel industry? Are you still relying on guesswork or do you measure your performance? 
Summary:
Calls are an important point of contact for tour operators. Measuring calls provides a better understanding of campaigns, keywords, and users, and is therefore a vital component of sustainable, targeted online marketing.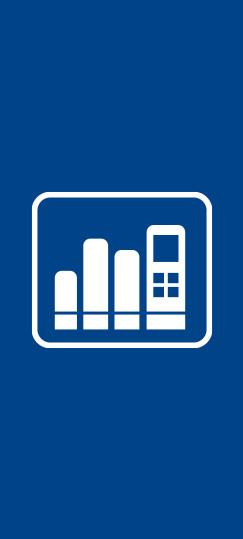 Seit 2006 gehört matelso zu den führenden Anbietern moderner Call Tracking Technologie. Frei nach dem Motto: "Alles aus einer Hand" bietet matelso neben dem Tracking mittels Scripten und Cookies auch den komplexen Bereich der Telefonie und Rufnummernvergabe an. Über matelso Call Tracking Technologie geroutete Anrufe greifen auf die bestmöglichen Infrastrukturen zurück und die komplexe Abwicklung der Rufnummernvergabe wird mit Hilfe des matelso Control Panels kinderleicht und vor allem rechtlich abgesichert. Die matelso GmbH ist eingetragener Carrier in Deutschland, Italien, Österreich, in den Niederlanden und der Schweiz. Die Nutzung der Call Tracking Technologie von matelso ist zu 100% DSGVO konform.

LinkedIn