Before we begin with our main topic, I would like to explain briefly what is meant by a decentralized sales structure. For us, this is a working concept for companies that primarily work with a central web presence, where they list their sales partners or branches with contact options.
One example is Promedica Plus, a franchise system for care of the elderly. When I want to search for contact details for my local contact partner, I enter my ZIP code and this will bring up a selection of contact partners closest to me.
Franchise companies (see Promedica)

Franchise companies (see Promedica)
Car manufacturers and dealers

Insurance companies
Financial service providers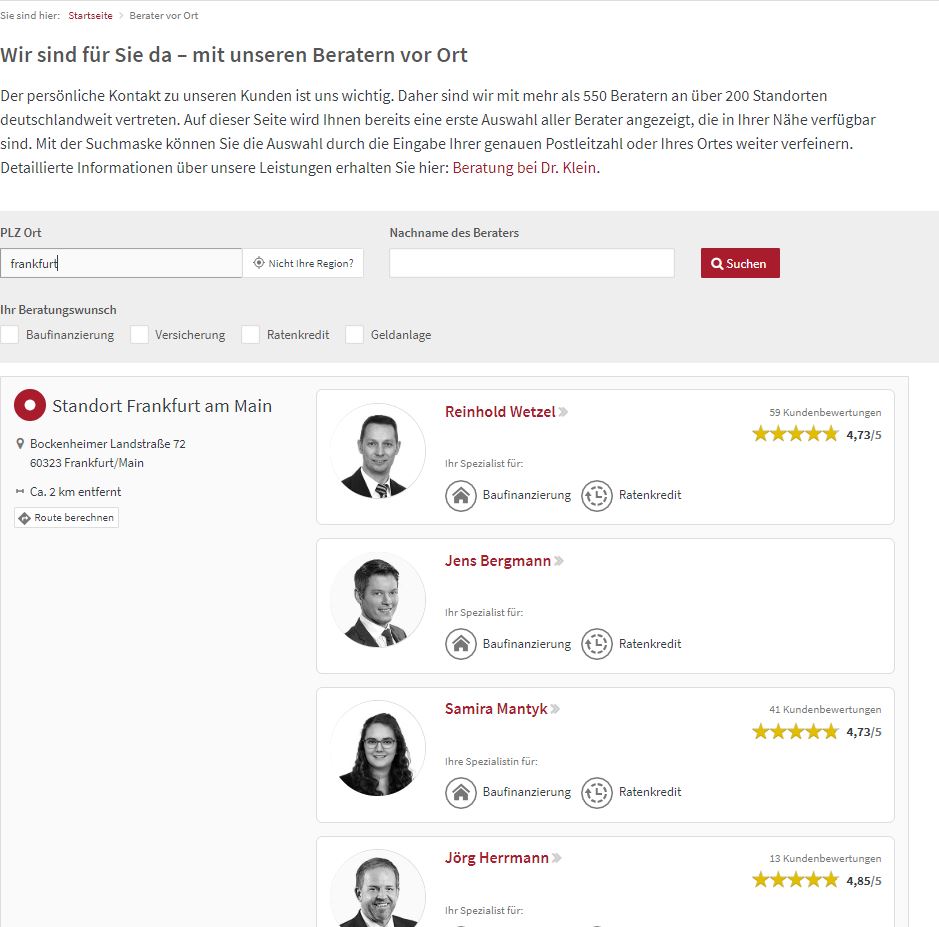 Manufacturers with sales partners and/or branches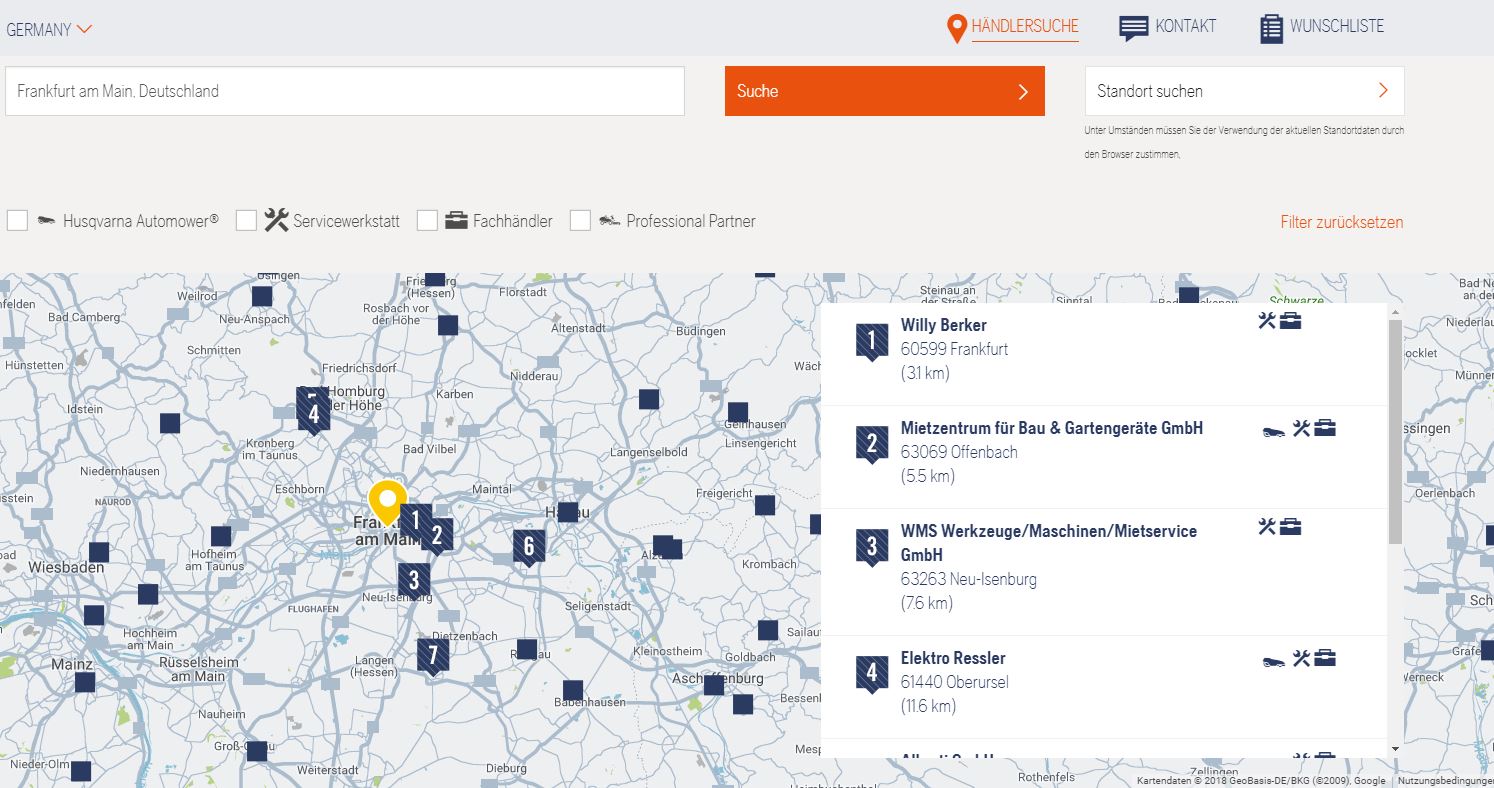 What is the challenge?
Especially when it comes to decentralized structures, it's important to avoid potential measurement inaccuracies, as this can lead to an increase in negative effects caused by the larger number of potential non-measurable "contact points". What generally happens is that visitors, especially in the case of a local contact option, tend to use "offline" contact in the form of a phone call – firstly, to clarify any queries, and secondly, to arrange a face-to-face appointment directly (for a test drive or preventative check-up, for example). Another challenge is reporting calls to local partners – this is especially important when these locations are partner companies rather than branches. There is a need for action here, to build trust in the central web presence and the theme of "digital" in general.


How can I confront this challenge?


Step 1
Especially when you have a decentralized structure, it's important to make calls measurable in one way or another. As a first step, this can be done using a simple and affordable static call tracking system.
Especially when you have a decentralized structure, it's important to make calls measurable in one way or another. As a first step, this can be done using a simple and affordable static call tracking system.
Step 2
As a next step, we can now start using dynamic call tracking with partners to track calls at user level, in order to generate findings for online marketing. If this cannot be rolled out for all partners (depends on factors such as online marketing budget, etc.), it is advisable to equip at least 10% of partners with dynamic call tracking in order to obtain measurements at keyword level. This will produce insights and data that will enable us to make better decisions, which will in turn optimize and reduce lead costs.
Step 3
Once the possibilities from step 2 have been sufficiently exploited and implemented, then we can get started with step 3, which involves making the quality of calls measurable, as well as their quantity.
This requires specialist knowledge – sometimes tracking outcomes via telephone keypad input is the most suitable means, sometimes via email, while in other projects, a connection to the CRM system present is the best way of going about things. There is a wide range of possibilities here.
Depending on the baseline situation, there are options here to measure outcomes.


Summary:
Step🚀: static call tracking
Step🚀🚀: call tracking
Step🚀🚀 🚀: implement call quality measurement



What results can I expect?

What results can I expect?
It's not easy to make predictions about the results to be expected, but we would like to give a few examples. Generally speaking, it's good to measure calls overall to begin with, as this is the only way you will be able to identify and plug any data leaks that may be present. Amazing optimization results are possible when calls are measured at customer journey level. Promedica Plus reduced its lead costs by 30%.
In the car trade, the ratio of contact forms to calls is sometimes 1:10, i.e. 10 calls come from one contact form. In the insurance sector, requests for expensive products like pensions and occupational disability insurance are primarily made in person.
Anyone whose job it is to optimize online marketing campaigns can see what effect opening this conversion treasure chest will have.


What's compulsory and what's optional:


What's compulsory and what's optional:
We believe that call tracking is an absolute must in decentralized structures, and dynamic call tracking is compulsory for all partners whose ad spend is greater than €300 a month. Quality measurement is often optional in many projects, depending on the industry and requirement.


Summary:

Important and valuable data is lost as a result of insufficient tracking of offline conversions, especially in decentralized structures. Closing these gaps in telephone communications is a simple and tangible way to establish improved, more effective online marketing.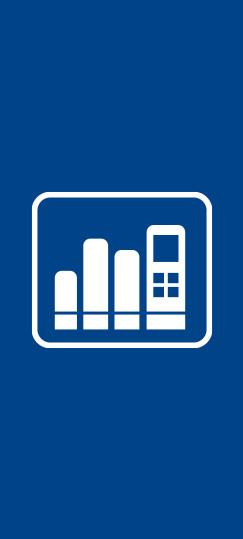 Seit 2006 gehört matelso zu den führenden Anbietern moderner Call Tracking Technologie. Frei nach dem Motto: "Alles aus einer Hand" bietet matelso neben dem Tracking mittels Scripten und Cookies auch den komplexen Bereich der Telefonie und Rufnummernvergabe an. Über matelso Call Tracking Technologie geroutete Anrufe greifen auf die bestmöglichen Infrastrukturen zurück und die komplexe Abwicklung der Rufnummernvergabe wird mit Hilfe des matelso Control Panels kinderleicht und vor allem rechtlich abgesichert. Die matelso GmbH ist eingetragener Carrier in Deutschland, Italien, Österreich, in den Niederlanden und der Schweiz. Die Nutzung der Call Tracking Technologie von matelso ist zu 100% DSGVO konform.

LinkedIn