Is call tracking a must-have or nice-to-have feature for (performance) agencies?Call Tracking für (Performance) Agenturen zur Grundausstattung oder ist es "nice-to-have"?
It never ceases to amaze me that there are some agencies that run performance marketing campaigns with a big budget without tracking calls, either consciously or unconsciously, as part of the results.
A few years ago (before 2015), they had the excuse that the technology was not well-known yet and to some extent was not widely used, but that argument crumbled with the introduction of Google's call conversion tracking and Google Ads' call extensions.

So if you happen to be one of those managers who don't always ask if call tracking is used in campaigns and projects, it's time you got on board.

Call tracking is and will remain an absolute must for performance marketing campaigns; there are very few exceptions for projects.


But why?

Let's start with a definition of performance marketing (as defined by the German Association for the Digital Economy (BVDW)):

Performance marketing in digital media is part of the media mix and is used for both customer acquisition and customer retention. Using different advertising media pursues the goal of achieving measurable user reactions and/or transactions. ...

If the goal is to achieve measurable user reactions, the relevant measurement tools for reactions and transactions are must-haves for an agency. A suitable measurement tool must be used at the point where the customer leaves the online channel so that these reactions and transactions can be measured offline too. This is essential if you want to achieve the maximum for your budget.
Some agencies understandably think:
"Because I can't measure it, it is simply ignored and does not exist" (no phone contact on the landing page)
To a certain extent, this approach has crept in at some agencies – it probably appeared pre-2013 and has endured since then. A study commissioned by Google on

"The Role of Click to Call in the Path to Purchase" (Google study) was published in September 2013. ​​
This should have changed the view of many marketers in the long term; for Google, it was clearly the trigger for integrating known call features into their products.This should have changed the view of many marketers in the long term; for Google, it was clearly the trigger for integrating known call features into their products.
To highlight two of its key findings, let's look at two questions:
What is the price point at which customers would be more likely to call a business for a purchase?
Percentage of customers who find it very important to be able to call the business during specific phases of the purchase?
 
As you can see, the price points at which a prospect would prefer to call a business are not unusually high; even if we include the rate of price increases and inflation, anyone with a project in the travel sector with transaction values greater than EUR 400 and a phone number on their website should urgently check whether they are really generating the maximum number of transactions and interactions for the budget allocated to them. Calls are an incredibly important touchpoint on the customer journey; this is clear from the increased use of and preference for phone calls before, during, and after the purchase phase.



The study is already five years old; is it still relevant?

As the number of telephone calls to companies is growing continuously (according to various studies and our own data) and the increasing use of mobile technology is making the channel more and more important (mobile usage drives up the number of calls), calls should be measured. Ideally, this should be done in a way that allows conclusions to be reached, so the maximum can be obtained from it for the project in question. The measurement should be as granular as possible.


Increase trust – avoid customer loss

Online marketing metrics and KPIs are not always comprehensible to your customers on every level; depending on the size of the customer in question, the direct point of contact may well have a good understanding of our online world, but it may be more difficult just a few levels below or above them. This might even be the case for the direct point of contact at smaller customers; telephone tracking can then help to increase long-term trust. The further removed customers and contacts are from the online world, the better they understand the "hard currency" of phone calls. Whether they're a tire dealer, workshop operator, car dealer, insurance representative, realtor, roofer, craftsman, dentist, installer, tax adviser, service provider, or lawyer – everyone can grasp that X number of orders/new customers/meetings develop after a certain number of phone calls. You can help the customer work out a simple forecast for this. As a result, the use of telephone tracking helps to strengthen trust in your work and ultimately stops you from losing customers. The motto "do good and tell people about it" certainly applies here.


Better results – how can we get them?

Nothing will change for you in terms of your approach to optimizing accounts and campaigns, but the data basis and hence the setup, and ultimately the result, will change. Look at it with a single parameter in mind, such as the conversion rate: if calls are not taken into consideration here, the conversion rate can be subject to extreme fluctuations.
| | | | |
| --- | --- | --- | --- |
| Keyword                 | Conversion Rate                 | Conversion Rate mit Calls |          Difference                        |
|        A |        12% |        3,5% |             8,5% |
|        B |        7,5% |        4,8% |             2,7% |
These are real values from a current project; anyone who fails to take calls into account here will not be able to make the most effective decision on anything which is based directly or indirectly on the conversion rate. Calls are rarely spread equally across all keywords; mostly there are call-specific keywords that achieve significantly more calls in the relationship.
Also, ask yourself here what would happen if, amid the competition for conversions, only some people had calls in their reports?
Conclusion:
Call tracking should be part of the standard setup for performance tracking at every agency, in the same way that Google Analytics is a standard tool for tracking website use. Plus, telephone tracking boosts customer satisfaction thanks to better results and clearer reporting, strengthening your agency.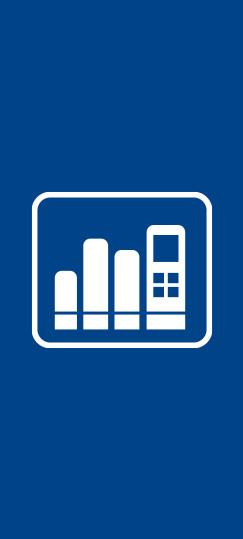 Seit 2006 gehört matelso zu den führenden Anbietern moderner Call Tracking Technologie. Frei nach dem Motto: "Alles aus einer Hand" bietet matelso neben dem Tracking mittels Scripten und Cookies auch den komplexen Bereich der Telefonie und Rufnummernvergabe an. Über matelso Call Tracking Technologie geroutete Anrufe greifen auf die bestmöglichen Infrastrukturen zurück und die komplexe Abwicklung der Rufnummernvergabe wird mit Hilfe des matelso Control Panels kinderleicht und vor allem rechtlich abgesichert. Die matelso GmbH ist eingetragener Carrier in Deutschland, Italien, Österreich, in den Niederlanden und der Schweiz. Die Nutzung der Call Tracking Technologie von matelso ist zu 100% DSGVO konform.

LinkedIn