Finding out when, how, and above all, why conversions take place is an ongoing challenge for marketers. And it's even more difficult to determine which tracking metrics need to be applied in order to gain a real understanding of these conversions. Thankfully, there is a solution: attribution models.

Attribution provides an additional level of insight that you really need in order to understand how your leads are interacting with campaigns and if they are ultimately leading to conversions. It shows which measures end up working well or poorly and which ones don't work at all, and helps you to adjust your marketing strategy accordingly.
​
But there's a catch:


attribution models are only as good as the data you feed into them. Not even an attribution model will be able to help if you leave an important touchpoint out of your measurements. Models become defective when valuable conversions are not recorded, such as telephone calls. Attribution using the 'calls' indicator is particularly fascinating for the overall evaluation because it can be applied across channels and media.

BIA/Kelsey predicts that the volume of incoming calls to companies "will rise to 169 billion by 2020". The main driving force behind this is the trend towards mobile campaigns – let's be honest, we're all addicted to our smartphones, we're on them virtually every free minute we have. The use of call tracking for marketing analysis is therefore one of the best ways to record leads that are generated here.

Companies receive calls from interested parties on a daily basis, and call conversions show you the lead's true value within your marketing attribution. By getting rid of any blind spots, this provides you with metrics that can be applied directly as a basis for decision-taking and allows you to develop genuine, data-driven success strategies – with no need for estimates, no going with your gut feeling. 
​
​
Take this simple example:
You send out brochures to your potential customers. An interested party phones the number connected for this purpose in order to find out more about the product and to arrange an appointment. Someone else finds the product online – on Facebook, for example – and a few days later calls the number stored specifically for the Facebook campaign.
Here, call tracking will help you to close the gap in your attribution data, by providing you with a more complete picture of the customer journey, be it online or offline. Without this measurement, the 'brochure' source would not have been recorded (the more of these gaps you have, the more inaccurate your budget localization will become). Believe me, you will have some of these gaps, and it will take some time to close them. By tracking each call to action, you will have recorded the most important touchpoint, allowing you to plan and implement a meaningful budget allocation.



Why isn't call tracking part of your marketing attribution yet?


Perhaps it's still not on your radar as yet due to the vast number of potential tools. Every day, I encounter marketing experts at a wide variety of stages in their careers, who have absolutely no idea what call tracking is, still haven't recognized its value, or even consciously deny its value.  I take pleasure in every single one of these encounters and I'm delighted every time I'm able to open someone's eyes.Contributing to marketing and corporate success is one thing, but call tracking also makes an active contribution to marketing the theme of 'online marketing' internally and externally. The number and quality of calls creates a measurement basis which can even be understood by colleagues who believe that "everything used to be better" without the Internet. This gives you a "currency" that everyone understands and increases the trust placed in "online" on a lasting basis.

Getting the most out of your marketing attribution data can be an arduous task. Call tracking makes your job much easier by monitoring functional online and offline data in order to produce valuable and complete attribution models. Reliable indicators such as telephone calls provide you with real evidence for your marketing activities, which also minimize the risk of missing out on useful touchpoints and conversions.


Summary:

calls are a fundamental element of attribution. Attribution models are based on data, and if this data is incomplete, this detracts from their success. This being the case, the best thing you can do is to track calls directly and bring your data basis up to an optimal level.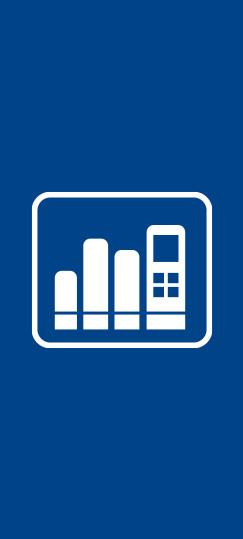 Seit 2006 gehört matelso zu den führenden Anbietern moderner Call Tracking Technologie. Frei nach dem Motto: "Alles aus einer Hand" bietet matelso neben dem Tracking mittels Scripten und Cookies auch den komplexen Bereich der Telefonie und Rufnummernvergabe an. Über matelso Call Tracking Technologie geroutete Anrufe greifen auf die bestmöglichen Infrastrukturen zurück und die komplexe Abwicklung der Rufnummernvergabe wird mit Hilfe des matelso Control Panels kinderleicht und vor allem rechtlich abgesichert. Die matelso GmbH ist eingetragener Carrier in Deutschland, Italien, Österreich, in den Niederlanden und der Schweiz. Die Nutzung der Call Tracking Technologie von matelso ist zu 100% DSGVO konform.

LinkedIn