This blog entry will present some surprising facts about the telephone in marketing.

It will demonstrate that more calls are being made rather than fewer, the phase in which a call is most likely to be made, the shopping cart value at which making a call is preferred and which sector would not generate sales without the telephone.
More calls are being made!

BIA/Kelsey has published a study on "Call Commerce" which examined, among other things, the extent to which the number of incoming calls to companies is developing. The following graph shows the number of calls, broken down by online advertising channels:
Without wasting much time analyzing the individual developments, the trend is clearly discernible! More calls are being made, not fewer. The study published in 2016 even expects that this will double by 2020.
In figures:

What are the reasons for this?
When I look at the development in recent years, I notice two major changes in particular:
Telephoning doesn't cost anything anymore, so there's no reason to not call anymore.

Cell first – it's much easier to call someone from your cellphone than to write an e-mail or fill out a contact form.


In which sectors are calls extremely important as lead sources?


We were able to measure the following results from projects with our customers. What did these projects examine?
The first row contains the percentage of call conversions out of the total amount of all conversions; the second row contains the ratio of contact forms to the number of inbound calls as the lead source.

  What does this mean?
If more than 50% of conversions depend on the phone, this means that more than half of new transactions depend on calls. Those responsible are often not aware of this and it can result in bad decisions. If, in one of these sectors, I try to force the customer to use a different channel, I may stop them from buying from me.

When is it most important for the interested party to be able to call?


Google answered this question in a study that showed in which phase of the purchase the user would most like to have the option of calling. The study analyzed whether this is most important during the inspiration, research or purchase phase, or even whether being able to call only becomes important after the purchase has been made.
I've copied an excerpt here:
Here it becomes clear: The closer the user gets to making the purchase, the more likely they are to want the option of calling. What does this mean for everyday business? It seems that the ability to call the company is very important in terms of trust building: A phone number on the website immediately creates a bridge between the online world and the "real" offline world. The more advice and expense involved in buying the product, the more the customer would like to buy it in the offline world. A recommended course of action could be to offer a telephone number at least in the "check out" area of your website.
 
What is the value of the goods above which the customer would rather conduct the transaction by telephone?
This question was also answered in the same Google study. Google answered this question for a total of 7 different sectors in 2013 – please note that all prices are in dollars!
I find the $320 in the travel sector particularly interesting. This means that the prospective customer likes to book shorter trips and overnight stays directly without wanting to contact the establishment. However, if the trip becomes a little more complex, they would like to have contact with a real person during their decision-making process.
I think the easiest way to illustrate this is using the example of visiting a restaurant: If I want to eat something at lunchtime and go to a restaurant, I won't usually make a reservation and will spend less than $33. If I go out for dinner with friends and/or family, I will obviously call to book a table in advance and will certainly spend more than $33. If you are selling products in these sectors and are often above this limit, you need a phone number on the site that is easy to find.


Call leads convert 10 to 15 times more often than web leads!


A study by BIA Kelsey confirmed that incoming calls are incredibly valuable. They convert on average 10 to 15 times more frequently than web leads.Call data has been analyzed in many different sectors and shows that 29% of all incoming calls led to a sale, appointment or reservation.By contrast, the web leads only convert about 2% – that's only one transaction from 50 completed contact forms!
For every 50 calls, you would get 14.5 transactions with a conversion rate of 29%.These statistics show us that call leads perform more than ten times better than filling out forms on the website.In other words, an interested party who downloads one of your white papers or attends your webinar is much less likely to become a customer than someone who calls you.
Summary:
More and more calls are being made, for some sectors they are essential, you should make at least one phone number available during the "check out" process and we have seen, based on data, that calls are much more valuable than completed contact forms / webinar registrations / white paper downloads.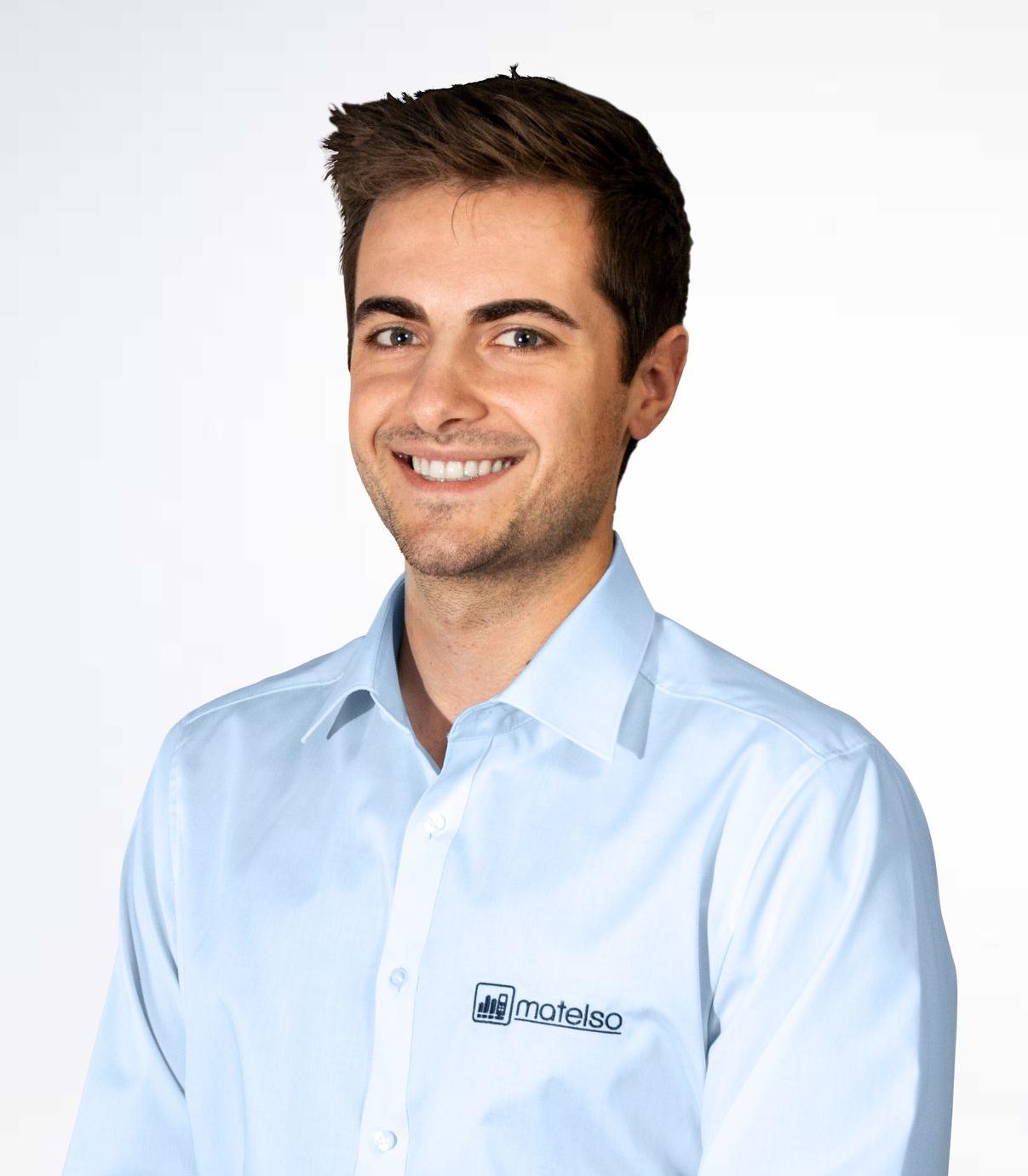 Iwen Kuhn
Während seines Studiums zum Wirtschaftsingenieur entdeckte Iwen seine Leidenschaft zum e-commerce. Sein Studium finanzierte sich Iwen durch den Verkauf von Produkten über Internet Plattformen, eigene Webseiten und Social Media Kanäle - es wurde ihm schnell klar, dass er seine Zukunft im Marketing verbringen wird. 2016 fing er im Sales bei der matelso GmbH an. Von Anfang an war er begeistert von der Call Tracking Technologie und den damit verbundenen Vorteilen für das Online Marketing. Iwen ist aktuell außerdem für den Ausbau der Call Tracking Technologie von matelso im italienischen Markt verantwortlich.

LinkedIn