FIRST THINGS FIRST:
Before we start, we should look at exactly why it's a good idea to increase the number of calls. A call generates costs and a person has to be available for the call, have enough time, and, in the best case scenario, be able to give advice – receiving an email sounds much cheaper and easier by comparison.
The reason why Vodafone, 1&1, and many other successful players prefer calls as their lead source can be summed up quite simply:
Callers convert faster
Callers convert more
Customer retention and trust in the brand are increased

Now to the Tips:
TIP 1: NEVER hide your phone number
It's a simple tip, but a crucial one. If I force a user to go to the company information section on my website in order to find my phone number, something has gone wrong. There are industries that want to avoid service calls and in which the average transaction value is so low that sales over the phone aren't worthwhile. In all other cases, our goal should be to make it as easy as possible for the user to contact us.
TIP 2: Don't forget offline channels
We must not forget to communicate our phone numbers outside the internet too, of course. That may be on flyers, posters, in newspapers, on cars, or various other channels. Telephone calls have never been cheaper – most people don't even pay anything for a call any more.
TIP 3: 0800 vs. landlines
This is an emotional issue for some companies. Let's start with the obvious. Freephone numbers cost more than landline numbers, so there has to be a good reason for preferring an 0800 number. Twenty years ago, every call minute cost hard cash. If I wanted people to call my company, I had to offer a freephone number – it was virtually impossible to manage without one. Today, most companies that still use those kinds of numbers probably made their decision back then and have not questioned it since.
What our projects show is that landline numbers are called more often than freephone numbers nowadays. The reason is very trivial: everyone knows the feeling of waiting on hold forever, and then being connected to an employee abroad who can't really understand you properly. This feeling is strongly associated with freephone numbers and ultimately means poorer performance. In other words, they're expensive and are called less than local landline numbers – it makes sense to think about changing them.
TIP 4: Availability
Availability is an important factor and is more of a challenge for SMEs. For example, it is particularly damaging in the B2C sector if no-one is available to answer calls during lunch breaks. There is definite room for improvement here: even a good answering machine can work wonders for break times.
We have written a blog post on this subject: When are most calls made?
TIP 5: What advertising channels generate more calls?
If I'm paying money to get attention, it's called performance marketing. In a perfect world, every euro I spend on advertising will generate EUR 20 of revenue. That's rarely the case in the real world, however, and when someone does manage to achieve it – intentionally – it shows they've optimized a lot in their performance marketing. To achieve that optimization, I need data on where a user came from, what the user has done, and what happened afterward. Thanks to Google Analytics and other tracking tools, we're already on the ball with this, but in many cases, calls are overlooked. Many online marketers are happy with tracking clicks on the phone number, but, crucially, this does not show the real result – i.e. the number of genuine calls. Tests have shown that the real number is between 10% and 80% of clicks. That means meaningful figures cannot be taken from measurements like these; it is much better to use proper call tracking technology.
TIP 6: Photos
Publishing photos of your team or contacts on your website helps to build trust. A better user experience results in more prospects/calls.
TIP 7: Call retargeting
Retargeting is standard practice for professional online marketers. Tracking prospects after they have visited my website is more or less essential. If I know which user has called me, retargeting might be worth even more money for me. The aim is to get the prospect to come back and to convert them.
TIP 8: Increase bids at specific times of day
I can adjust my bids both in display ads and search ads. If I know when my customers/prospects are most likely to call, I should increase my bids at those times to boost the impact.

TIP 9: The best CTAs

TIP 9: The best CTAs
I wanted to make a separate point here. It's about finding the perfect call-to-action for your business. If you know what sentence, what design and what position generates the most inquiries for you, you're already one step ahead of your competitors. By using targeted A/B tests, you can quickly find out what works – making sure you rely on data, not opinions.
TIP 10: Mobile first
Everyone in the online world has heard this term before, but very few know exactly what it means. Our websites should not just be responsive, but should be designed and built for mobile users first and foremost – the desktop version is now second priority. This also involves optimizing points of contact. Tip 1 said you should never hide your phone number away in your company information section. That's not enough for mobile use. Users should be able to click on your phone number and call you with a single thumb movement. Mobile users want to make calls; there's nothing more annoying than having to fill out a contact form on a smartphone.
Conclusion:
As with all action plans, it's a matter of acting fast before your ideas get pushed to the back burner. There are some steps here that can be achieved very easily and some that will take a little more time. Have a look at what you can do the quickest, and use that as a starting point for optimizing your most important lead source.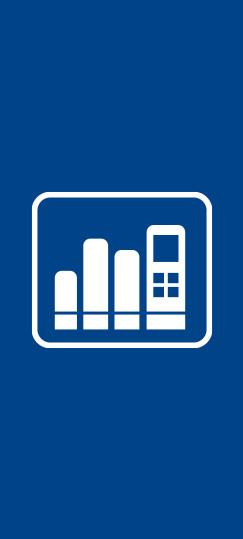 Seit 2006 gehört matelso zu den führenden Anbietern moderner Call Tracking Technologie. Frei nach dem Motto: "Alles aus einer Hand" bietet matelso neben dem Tracking mittels Scripten und Cookies auch den komplexen Bereich der Telefonie und Rufnummernvergabe an. Über matelso Call Tracking Technologie geroutete Anrufe greifen auf die bestmöglichen Infrastrukturen zurück und die komplexe Abwicklung der Rufnummernvergabe wird mit Hilfe des matelso Control Panels kinderleicht und vor allem rechtlich abgesichert. Die matelso GmbH ist eingetragener Carrier in Deutschland, Italien, Österreich, in den Niederlanden und der Schweiz. Die Nutzung der Call Tracking Technologie von matelso ist zu 100% DSGVO konform.

LinkedIn