You wonder whether call tracking is relevant for your marketing and brings you more success?

This question must answer every marketer at the end itself. To make it easier for you, here a list with   10 industries where, call tracking is an absolute "must".

Ask yourself, when you call the last time a company directly or indirectly to buy something? Quick no memory?
Probably you got on the phone with the seller of your current car last October with your tire dealer for the appointment to change the tyre and for your current apartment you've agreed dates for visits by phone with several brokers...
Then there is the kitchen store, where you had agreed an appointment by phone and comes from your current kitchen in your new apartment was...
Ahh and then there was insurance salesman still carried with you a retirement check and therefore now have a disability insurance and a pension plan...
Looks this familiar to you?
 

Whatever if that does not sound familiar friends and you're living without phone, at many of the most important and most expensive things in the lives of people the phone provides a point of contact in the customer journey dar. Here, we can follow our need for human, personal communication between all the technology and amenities of the Web.


It is therefore not surprising that the completion rate of cycles in which the telephone contact is sought by the buyer 5-10 are times higher than pure online leads. And it surprise anyone that most customers in the purchase phase prefer phone contact.
That there are marketers, the calls don't track and thus one of the most valuable and most important lead channels unappreciated and under-optimized verotten is surprising when these facts only. Asking here more precisely, heard frequently, "it is quite different with us", "this does not concern us" and "we want that the customer completes online". Many apparently see the data loss due to ungetrackte calls as non-critical, yes take him almost approvingly in purchase. There are industries and business models, in which calls actually play no or only a minor role, in general but usually exceptions.
If you're wondering now hopefully, whether it is critical for you, not to measure calls, not in your conversions and their optimization into account then we supply a part of the truth friends this ever.

10 industries is crucial for the success of the Telefontracking


1. automotive trade

The auto trade is nothing without the phone, no matter whether new customer or existing customer, test drive or service appointment, in car trading ring the phones. That got the most vendors and agencies and put in your test drive campaigns for traders often on call tracking. The auto trade has catching up to do here, especially in combination with dealer management and lead management systems, call tracking unfolds its full potential.


2. real estate
Usually the most expensive purchase in life, no matter whether buying or renting, for living we spend at least 30% of our net income on average. The advice is even more important here, often is also urgent. Our experience has shown, the phone is an absolute no. 1 channel of contact in the Agency on all platforms and channels.


3. finances

Has finally found his dream or vision, is to be financed. Also here is one of the personal contact. Anyone looking for a construction financing, needs personal advice, which is reflected in the call numbers. Who measures these calls and uses, can win the race to the most customers here.


4. travel

For research around the "best time of the year" we all use the Web, smaller package tours, hotels very much and we also like to book car hire online. When we book our cruises, tours, sports tours, single travel, yoga travel, senior travel, educational trips, safaris, honeymoon, diving travel, we are looking for personal contact, either at a travel agency or you suspect it already:
By phone 


5. insurance

"It's still online", since you agree not sure. Rightly, many insurance companies, such as car, eyeglasses, dental auxiliary, liability, the handling can be handle well and time-saving online. Latest invalidity -, pension or private health insurance, need and appreciate many insured personal contact with a consultant or broker. Both personally (appointment by phone) or completely by telephone.


6. craftsman

Is the water cold? Is the toilet clogged? Must the new stove be connected?
So here we go, first fill out the matching craftsmen googling and then a form and wait? Rather not, most call directly and get faster help.


7. doctors
 
Have you ever filled in a contact form at the dentist? Can make longer usually only and therefore the phone is the lead channel number one among doctors. This time the article by Steven Rüsch titled look at.


8. house construction company/house party


As mentioned in finance, real estate is the most expensive investment in our lives, here we don't make easy us the decision. This is also for suppliers of finished and solid houses important since that result in very many leads by phone, who here measures, is clearly an advantage versus. the competition.


9. telecommunications  


Who a new mobile wireless or DSL wants to conclude a treaty, reaches very often for the phone, not always directly by telephone to complete, often there are simply questions and these need to be addressed prior to the final decision. Nevertheless, this enormous potential online marketing is to upgrade.


10. Energy suppliers


Whoever changes the energy suppliers, uses common telephone consultation and decision support, the phone is indispensable for the distribution utilities. This helps the integration of data for a better overall. 
Conclusion:
You work in one of the industries and uses yet no Telefontracking, it is high time to deal with the issue. You're not working in one of the 10 industries, check exactly whether you do without the data.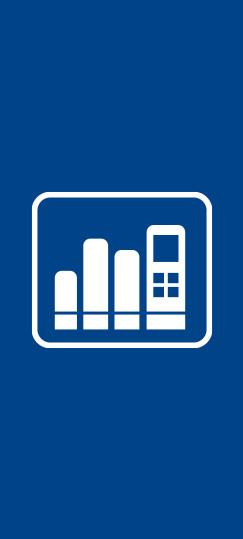 Seit 2006 gehört matelso zu den führenden Anbietern moderner Call Tracking Technologie. Frei nach dem Motto: "Alles aus einer Hand" bietet matelso neben dem Tracking mittels Scripten und Cookies auch den komplexen Bereich der Telefonie und Rufnummernvergabe an. Über matelso Call Tracking Technologie geroutete Anrufe greifen auf die bestmöglichen Infrastrukturen zurück und die komplexe Abwicklung der Rufnummernvergabe wird mit Hilfe des matelso Control Panels kinderleicht und vor allem rechtlich abgesichert. Die matelso GmbH ist eingetragener Carrier in Deutschland, Italien, Österreich, in den Niederlanden und der Schweiz. Die Nutzung der Call Tracking Technologie von matelso ist zu 100% DSGVO konform.

LinkedIn